Home >
Dr. José I. Bilbao Jaureguizar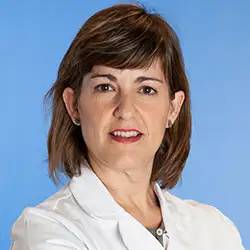 meet

Dr. Marta Botrán Prieto

Especialista en Pediatría.
Dedicación preferencial a los Cuidados Intensivos Pediátricos
training and

Professional Career

Licenciada en Medicina y Cirugía en la Universidad de Alcalá en el año 2004.

Especialista en Pediatría y sus Áreas Específicas en el Hospital Gregorio Marañon en el año 2009.

Estancia en el Hospital de Niños Ricardo Gutierrez. Servicio de Terapia Intensiva Pediátrica Buenos Aires, Argentina, 2009.

Facultativo de Unidad de Neonatología de HM Nuevo Belén, Madrid en el año 2012.

Facultativo de consulta de Pediatría en Clínica Nacentia SA, Madrid (2013-2014).

Facultativo de consulta de Pediatría general y Neonatología en HM Nuevo Belén, Madrid desde el año 2014 hasta el 2017.
ACTIVITY
As an educator
Instructor de RCP avanzada pediátrica y neonatal por el Grupo Español de Reanimación Cardiopulmonar Pediátrica y Neonatal. Madrid, 2009
As a researcher
Ha participado en la elaboración de más de 30 publicaciones ciéntifcas en revistas nacionales e internacionales.
Ha presentado más de 25 comunicaciones orales y escritas en congresos nacionales e internacionales relacionados con su especialidad.
you may

BE INTERESTED

The Clínica is the spanish private hospital with the greatest technological equipment in one single center.

If you live outside of Spain and you wish to receive care at the Clínica, learn about our services for international patients.

Why we are different from other healthcare centers.
Quality, speed, comfort and results.