Clínica Universidad de Navarra, first Spanish private hospital in Newsweek magazine's world rankings 2022
The Clinica is positioned as the first Spanish private hospital in the ranking of the most intelligent hospitals, due to the quality and application of its technological equipment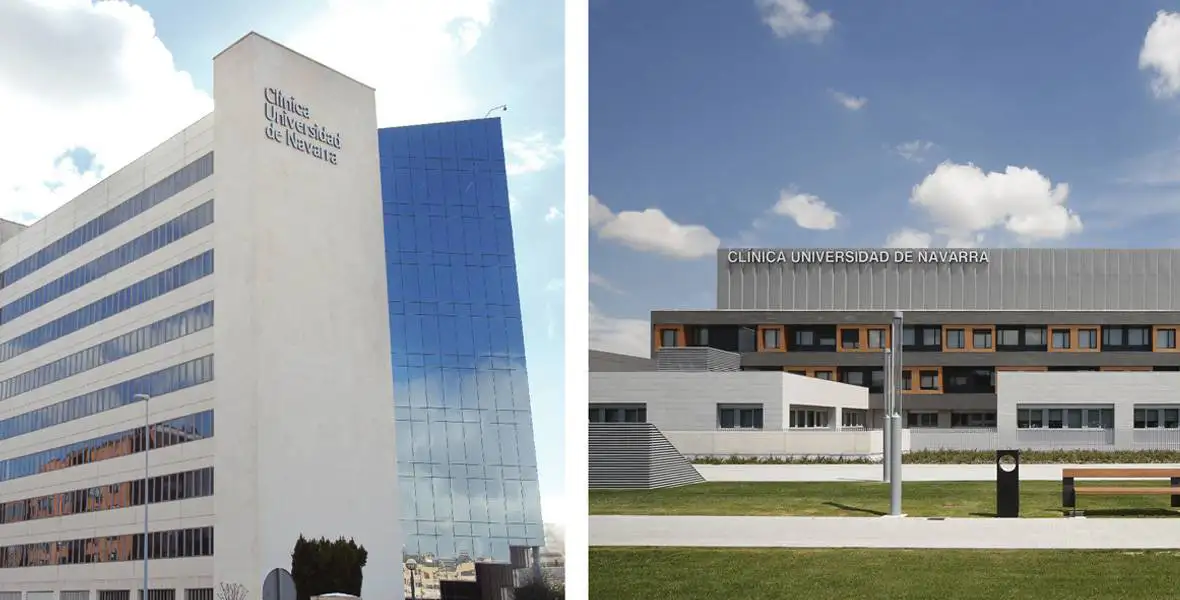 Clínica Universidad de Navarra has been ranked for the third consecutive year as the leading private hospital in Spain following the publication of the World's Best Hospitals 2022 rankings published by the US magazine Newsweek and compiled by the international statistics portal Statista, standing out (39th) in a list of 300 oncology centres and maintaining an position (86th) among the 250 best hospitals in the world.
Along with Oncology, the Clínica appears in seven other specialties analysed by Newsweek and always as the best private Spanish centre. This first position coincides with that of the best centre in the country in Digestive (17th in the world) and Neurology (30th). The departments of Orthopaedic Surgery and Traumatology (39th in the world) and Urology (60th) are the third best in Spain. Cardiology (70th), Neurosurgery (119th) and Endocrinology and Nutrition (124th) also appear in the lists of the best hospitals in the world for their speciality.
The World's Best Hospitals rankings have increased the number of hospitals analysed in each edition and now study 2,200 centres in 27 countries. Newsweek editor-in-chief Nancy Cooper notes in presenting the results that "what defines the world's leading hospitals is their ongoing ability to deliver the highest quality patient care and to conduct critical medical research, even when they were struggling with Covid-19" and says that these rankings show that "consistency in excellence is the hallmark of these institutions, with familiar names dominating the list and the top spots".
Likewise, the Clínica continues to be the first Spanish private hospital on the World's Best Smart Hospitals list, a ranking of centres based on the quality and use of the latest technological equipment by its professionals, looking at aspects such as telemedicine, digital imaging, the use of artificial intelligence, robotics and information management. In the 2023 ranking, Clínica Universidad de Navarra is in 135th position out of a list of 300.
Joseba Campos, Director General of Clínica Universidad de Navarra, celebrated the centre's presence in this international ranking and stressed that "this is a sign of a job well done by each and every one of the Clínica's professionals, whose sole mission is to provide the best medical care for each patient who enters through the doors of our Pamplona and Madrid sites, contributing the best research and technological innovation that we are capable of".