Prostate
cancer
learn more about

prostate cancer
Prostate cancer is the most common malignant tumour in men in the European Union, although it is very uncommon before the age of 50. Ninety percent of cases occur in men over the age of 65.
Advances in imaging techniques and early detection programmes for prostate cancer help diagnose the disease in early stages in more than 70% of patients.
The therapeutic advances in the field of surgery and radiation therapy help current treatment of localised prostate cancer to achieve a 10-year survival of almost 100%.
A multidisciplinary approach, with the joint or sequential activities of the involved specialties (urology, radiology, pathology, radiation therapy and medical oncology), is the ideal scenario for guiding and treating patients.
The Clínica's Department of Urology, along with the Department of Oncology, conducts an early diagnosis programme for individuals older than 50. These programmes are of vital importance because prostate cancer often causes no symptoms but can be detected during routine check-ups.
Learn all about prostate cancer [Infography only available in Spanish]
Download document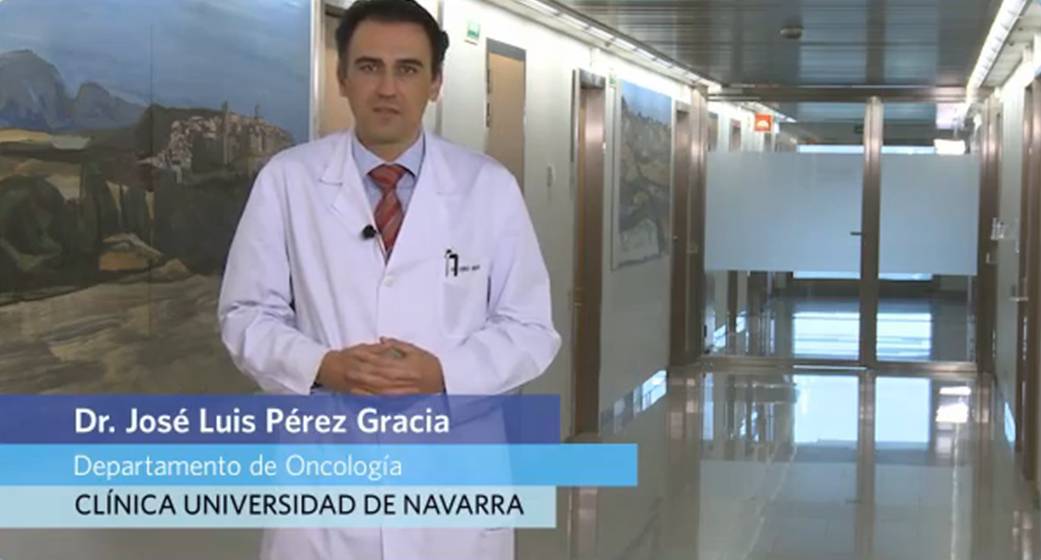 Different treatments for prostate cancer according to tumor stage. [Video only available in Spanish]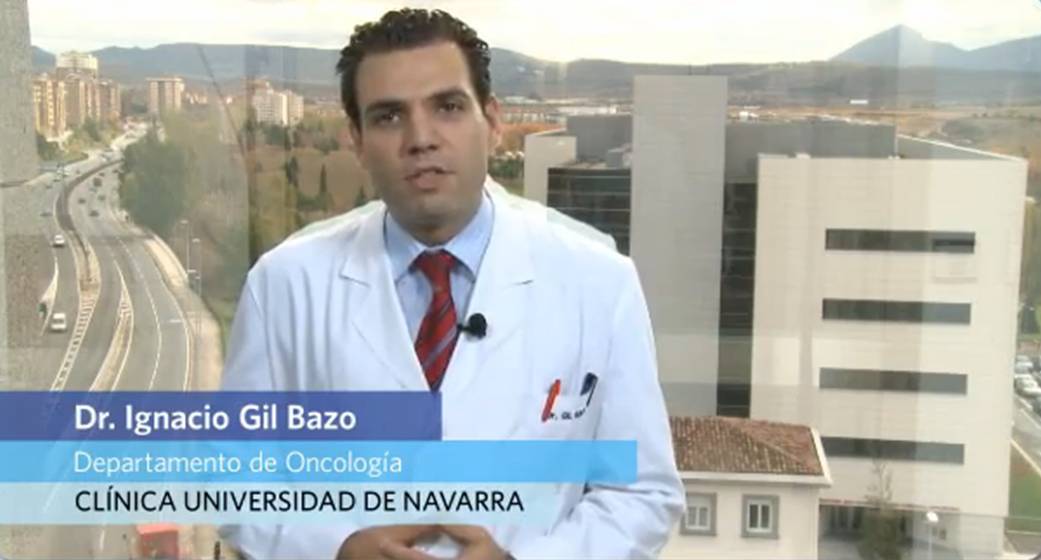 Diagnosis and treatment of prostate cancer. [Video only available in Spanish]
Prostate cancer has no characteristic clinical presentation. The diagnosis is often reached based on a routine medical check-up on an asymptomatic patient.
On other occasions, the disease presents with symptoms of increasing urinary difficulty and blood in the urine.
In addition, prostate cancer can present without symptoms related to urination but with symptoms secondary to the extent of the disease outside of the prostate, especially as bone pain.
Age is one of the main risk factors for prostate cancer. In fact, more than 70% of cases are of men over 50 years of age.
Another aspect is the presence of genetic factors. A family history of prostate cancer doubles the risk of experiencing the disease, especially when two or more direct first-degree relatives (father or brothers) are affected by prostate cancer.
A relationship between prostate cancer and having experienced sexually transmitted diseases or a vasectomy has not been demonstrated.
Health habits also influence the possible onset of prostate cancer and are highly related to poor nutrition, obesity and physical inactivity.
Smoking is another factor that can promote the onset of this cancer because it increases hormonal secretion, which makes the tumour grow.
Race is another risk factor. The disease occurs approximately 70% more often in African-American men.
The main measure for the early detection of prostate cancer is a medical check-up, during which a rectal examination and a blood test is performed to measure prostate-specific antigen levels".
you may

BE INTERESTED

Learn why the Clínica Universidad de Navarra is different from other hospitals.

Want to participate in our clinical trials? Learn which ones are active.

Know what we do for our international patients