Home >
DISEASES >
Diagnosis and treatment of Parkinson's disease
Parkinson's
disease
diagnosis and

treatment of Parkinson's disease
The key factors for diagnosing this disease are the onset of typical symptoms, such as slower movement, tremors and stiffness and a significant improvement from treatment with L-dopa, which replaces lost dopamine.
Supplementary imaging tests, such as a brain MRI or PET, might also be necessary to confirm the diagnosis.
The fundamental treatment is pharmacological and should be individualised for each patient, because not all patients have the same symptoms or the same intensity.
Nevertheless, if drug treatment does not control the symptoms, there is a surgical alternative.
The Clinica Universidad de Navarra is a pioneer in research on Parkinson's disease and an expert in its surgical treatment.
A very high level of research is conducted on this and other neurodegenerative diseases, which portends definitive advances in the coming years.
At present, the greatest effort is focused on understanding the mechanisms that lead to neuronal death and how the neurodegenerative process extends itself to affect large areas of the brain.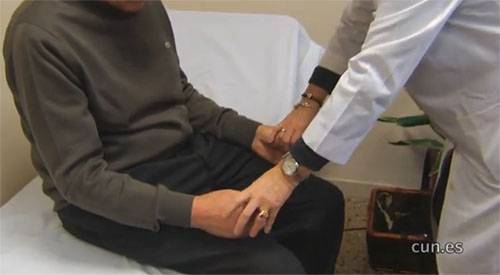 Parkinson's disease: what it's, diagnosis and treatment. [Video only available in Spanish]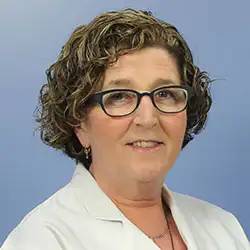 Thanks to better control of the symptoms, Parkinson's is less aggressive than it was 30 years ago. The most significant and achievable challenge now is to stop the progression of the disease."
Parkinson's disease is clinically diagnosed condition. The neurologist performs the diagnosis with the data provided by the patient and family and from the findings of the physical examination.
Additional tests (blood tests, magnetic resonance imaging and PET) are not strictly necessary, although in certain patients, they can help increase the diagnostic certainty and differentiate Parkinson's disease from other processes that share common clinical characteristics.
At the beginning, the fundamental treatment is pharmacological to compensate for the loss of dopamine. This treatment does not cure the disease but helps control the symptoms.
The treatment of each patient will be individualised. There are four main groups of drugs that are used depending on the characteristics of each patient and their predominant symptoms.
Surgery for Parkinson's disease is indicated when the drug treatment does not control the patient's symptoms throughout the day.
Through a surgical procedure called deep brain stimulation of the subthalamic nucleus, an electrode is implanted in this nucleus through which high-frequency stimulation is applied on a small part of the brain (surgical target), which inhibits or blocks the pathological activity of this affected structure.
For Parkinson's disease, the electrodes are placed in the subthalamic nucleus, which is the overactive area that causes the typical symptoms of Parkinson's disease.
you may

BE INTERESTED

Learn why the Clínica Universidad de Navarra is different from other hospitals.

Want to participate in our clinical trials? Learn which ones are active.

Know what we do for our international patients