Lung
cancer
diagnosis and

treatment of lung cancer
The treatment of lung cancer depends on the stage in which it is found.
In early stages, when the cancer has not extended to the lymph nodes and metastases have not developed in other organs, the treatment is surgical resection of the lung lobe in which the tumour is found.
The prognosis in early stages, when the tumour can be fully resected and there is no lymph node invasion, is very good. In these cases, a cure can be achieved in up to 90% of patients.
If the tumour has disseminated, the treatment will vary depending on the extent. In some cases, chemotherapy and radiation therapy are applied, and the tumour is then resected using surgery.
For lung cancer, it is essential to have a multidisciplinary therapeutic plan that combines surgery, radiation therapy and chemotherapy, depending on the needs of each patient. The Clinic has an area specifically dedicated to the treatment and research of lung cancer.
A team of pulmonologists, radiation oncologists, pathologists, radiologists, specialists in nuclear medicine and oncologists work together to offer the most flexible and appropriate solution for each patient.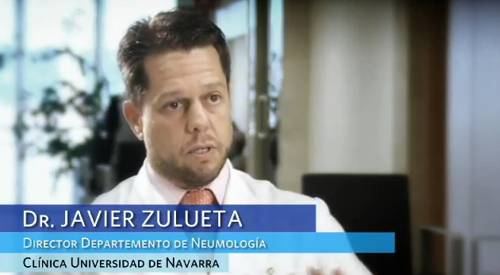 Prevention of lung cancer. [Video only available in Spanish]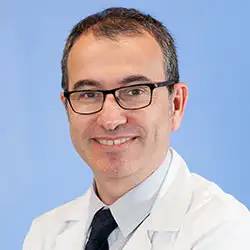 Muchas personas piensan que al dejar de fumar se elimina por completo la posibilidad de padecer este cáncer. Sin embargo, el riesgo no disminuye hasta que han pasado muchos años, por lo que es necesario realizar seguimiento".
The Clinic has developed a Lung Cancer Early Detection Programme given the fact that locating the tumour in its initial stages is essential to curing it.
It has been shown that, when an annual low-dose chest CT scan is performed, 85% of lung cancers are diagnosed in stage I, the stage with the best prognosis. Ninety percent of these tumours are cured, thanks to highly effective resection surgery.
However, in patients who do not participate in early detection programmes, the cancer is diagnosed in advanced stages, because the tumour does not cause symptoms in the initial phases. In these more advanced cases, surgery is less effective.
Programme
In addition to a medical interview, the following tests are performed:
Chest CT (computed tomography) scans using low doses of radiation to search for potential lung nodules. Forty percent of smokers and ex-smokers who have a chest CT scan have benign lung nodules. Occasionally, the CT is repeated in 3 or 6 months to study their evolution. In most cases, the detected nodules do not grow between one CT scan and the other, which confirms their benign nature.
Depending on the results of previous tests, additional tests might be necessary.
Diagnosis through imaging tests
To reach a diagnosis of lung cancer, a number of diagnostic imaging tests must be performed. Additionally, in most cases, endoscopic studies need to be conducted to take a tissue sample for analysis.
It is essential to have a multidisciplinary therapeutic plan that combines surgery, radiation therapy and chemotherapy.
To offer excellent service to our patients, the Clinica Universidad de Navarra prioritises teamwork, the design of joint protocols, the interaction between medical teams and the flexibility of care.
you may

BE INTERESTED

Learn why the Clínica Universidad de Navarra is different from other hospitals.

Want to participate in our clinical trials? Learn which ones are active.

Know what we do for our international patients