Facial
paralysis
Facial paralysis IN THE CLÍNICA UNIVERSIDAD DE NAVARRA
almost
80

%
of patients
recover thanks to conservative treatments
3-6
months
are needed for patients to recover from facial paralysis
100

%
of patients are able to close their eyelid after microsurgery
I'm very happy. I'm currently in the rehabilitation period to improve my facial movements and expressions. I've noticed it improving little by little each day".
Isidoro B.
Patient treated for bilateral facial paralysis
restorative and aesthetic

Plastic Surgery Department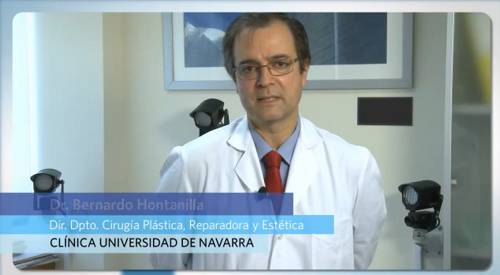 The video explains how to recover full nerve function after a facial paralysis. [Video only available in Spanish]
Know the techniques of breast reconstruction for breast cancer. [Infography only available in Spanish]
Download document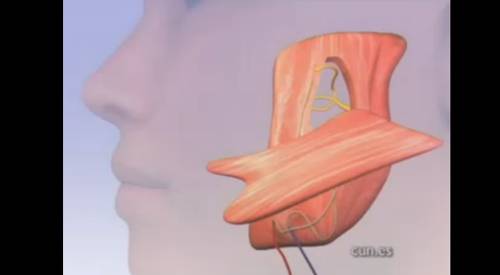 A patient with facial paralysis recovers smile after an operation with graft leg muscle in the face. [Video only available in Spanish]
Our Experience
We are able to repair and reconstruct all the facial structures according to predetermined aesthetic and proportional parameters.
Working Together
We work alongside other departments in the Clínica to offer each patient the most appropriate treatment solutions.
Highly Specialised Surgery
Restorative microsurgery helps the surgeon to reconstruct complex facial structures and achieve very satisfactory aesthetic results.

To recover a paralysed face, it's important to have an experienced team to carry out the microsurgery and a very precise microscope to repair and rehabilitate the facial nerve".
you may

BE INTERESTED

Learn why the Clínica Universidad de Navarra is different from other hospitals.

Want to participate in our clinical trials? Learn which ones are active.

Know what we do for our international patients