Breast
cancer
diagnosis and

treatment of breast cancer
One of the keys to success when treating breast cancer is the comprehensive assessment by all the specialists involved in the process and the speed with which the best treatment regimen is established. To this end, the Clínica has a specific medical area for the diagnosis and treatment of breast cancer, which is composed of a multidisciplinary team of specialists in this disease.
In generally less than a week, patients at the Clínica are diagnosed and can start with the administration of the most appropriate treatment for their case.
The Breast Cancer Area has the most advanced technology for the diagnosis and treatment of breast cancer. Additionally, our Clinical Genetics Unit can determine whether there is a genetic risk of experiencing this disease. If the tests are positive, we conduct clinical follow-ups even before the disease is diagnosed.
The Clínica is the first hospital centre in Spain that has managed to reduce the radiation time from 6 weeks to 5 days, thanks to postoperative partial brachytherapy. We are an international reference centre for this technique and have the greatest accredited experience in the performance of this minimally invasive intraoperative implantation for the administration of brachytherapy during the postoperative period.
We are also pioneers in the implementation of immunotherapy with the administration of tailored vaccines.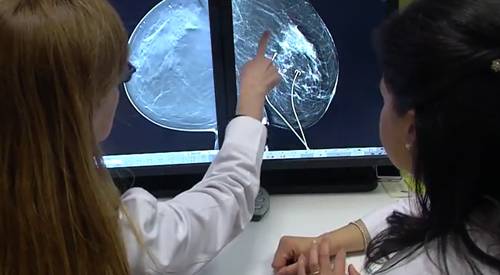 Breast brachytherapy: technology for diagnosis and treatment of breast cancer reduces radiotherapy sessions from 6 weeks to 5 days. [Video only available in Spanish]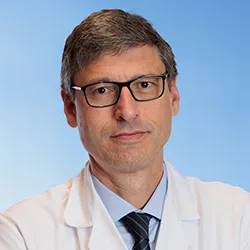 Curing the disease requires both an early and reliable diagnosis and multidisciplinary treatment that brings together the benefits of surgery, chemotherapy, radiation therapy and hormone therapy".
you may

BE INTERESTED

Learn why the Clínica Universidad de Navarra is different from other hospitals.

Want to participate in our clinical trials? Learn which ones are active.

Know what we do for our international patients