Home >
Learn more about medical check-ups
Medical
check-ups
Learn more about medical check-ups
Keep an eye on your health and the people who need you will be grateful.
A medical check-ups is a comprehensive and personalised review to learn more about your current health status.
It´s not necessary to experience any symptoms in order to have a check-ups. The current increase in life expectancy means it´s necessary to adopt a number of preventative measures to improve quality of life in old age. The best way to achieve a longer and healthier life is to prevent diseases, by diagnosing and treating them early on.
Taking care of your own health also means taking care of your loved ones, because health is not only important for yourself but also for your family and community.
Learn how to perform and the results of medical check-ups. [Infography only available in Spanish]
Download document
The check-ups is always comprehensive and personalised to each patient.
The examinations for each patient will depend on their age, sex, family or personal medical record, their work and social life, habits (if they´re a smoker, sporty or their diet…), etc.
These factors are especially important for the patient´s first visit. Once the individual format of the first check-ups has been established, the following check-ups will be based on this plan and, from then on, will be adapted to new needs and circumstances for each patient.
Disease prevention tool.
Regular health reviews are an effective method of treating, diagnosing and preventing diseases.
They can contribute to a longer and healthier life, whilst maintaining your health at work and on a day to day basis.
Taking care of our own health also means taking care of our loved ones, because health is not just important for ourselves, but also for our family and for the company we work for.
You don´t need to be experiencing any symptoms to have a check-ups: disease prevention could save your life.
The medical check-ups programme at the Clínica Universidad de Navarra is directed towards:
People that are NOT experiencing any symptoms but want to know more about their health and possible risk factors.
People that DO have symptoms

but want to know if they need treatment or not, and want to evaluate the possible repercussions of their condition on other organs and prevent future diseases.
The sport evaluation is a comprehensive and individualised test of the cardiovascular system and all organs used when doing sport. It´s carried out by our Cardiology and sport pathology specialists who have vast experience in elite sports.
This test allows us to rule out any medication that could possibly have a negative effect on their sport performance in order to avoid future risks and lesions. It also allows us to evaluate the patient´s training in the hope of improving their current programme.
This test is aimed at anyone who does physical exercise regularly and that wants to evaluate their health or improve their training. Additionally, it is for those who have just started a new sport or activity and want to carry it out safely.
The sport evaluation at the Clínica Universidad de Navarra is led by sport pathology specialists, who have lots of experience from their many years working with elite sports men and women.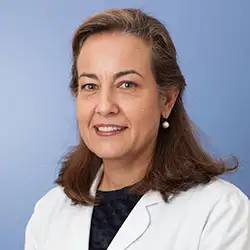 Each year, more than 3,500 people put their trust in the Clínica to undergo this type of preventative examination".
you may

BE INTERESTED

Learn why the Clínica Universidad de Navarra is different from other hospitals.

Want to participate in our clinical trials? Learn which ones are active.

Know what we do for our international patients