A Hospital with a Difference
At the Clínica Universidad de Navarra, the first objective that we set ourselves is to offer the patient and their family the best medical and personal treatment possible.
This is the foundation on which we base our organization, and we have applied this since our founding in 1962 to more than 600,000 patients who have placed their trust in us.
Dedicated in exclusivity for your health
For us, the model of the Clínica Universidad de Navarra is different to the rest of the private clinics in Spain: our doctors and more than 2,000 professionals that we work with in the Clínica are exclusively dedicated to our work here.
This allows us to dedicate all the time and resources necessary for each clinical case in order to offer a truly personal and high quality service. This effort is reflected in the positive feedback that we receive from our patients at the Clínica, with a satisfaction level of 95%, 10 points above the average amongst the Spanish hospitals surveyed.
our patients express an
95,3

%
level of satisfaction with the treatment received at the Clínica Universidad de Navarra*
* Data from the external consultant FBA Consulting, second half 2013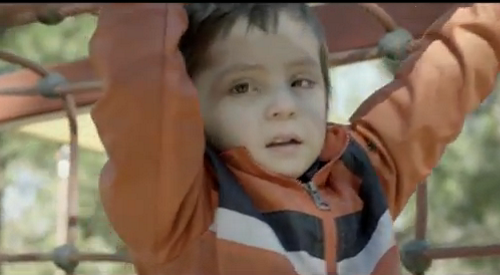 Story of Joshua who overcame a soft tissue sarcoma without amputating his arm. [Video only available in Spanish]
WHAT MAKES US DIFFERENT?
Thanks to our distinguishing model, the Clínica Universidad de Navarra has been pioneering in the implementation of medical techniques in Spain and worldwide, and is the international reference centre for numerous highly specialized procedures, like radioembolisation with Ytrio-90 microspheres in Hepatology, surgery for obesity, cochlear and brain stem implants in otorhinolaryngology and adult stem cell treatment for various diseases.
It is the only private Spanish centre in which truly complex techniques are carried out such as liver and heart transplants.
The Clínica is accredited by the Joint Commission International, an international guarantee of its high medical quality.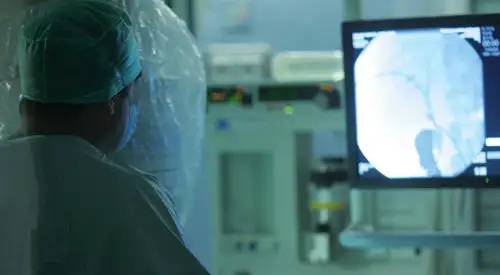 The Clínica is the most experienced center in Europe in treating liver tumors with radioactive microspheres that go directly to the liver.
Furthermore, the Clinic is the best private hospital assessed by Spanish doctors (OCU 2012) and has been named as a Centre of Excellence in the integration of Oncology and Palliative Care by the European Society for Medical Oncology (ESMO), amongst other recognitions.
The Clínica is a non-profit organisation that reinvests all surpluses into improved technology and investigation. This allows us to offer new opportunities and options for our patients.
In this way, the investment into equipment is continual and we can guarantee that we have the most advanced technology on the market. The Clínica has the largest amount of technology of any Spanish private hospital in a single centre. The equipment that our specialists manage includes the Da Vinci robot, three magnetic resonance imaging machines (one of which is 3 Tesla), 3 CT scanners (one of which with a dual source, being one of just two machines of this kind in Spain), a Hemodynamics room, an Electrophysiology room, two interventional Radiology rooms, 3 linear accelerators, 1 PET and 1 PET-CT scanner (we have one of the largest amounts of radiotracers amongst European hospitals in order to fine tune PET diagnosis), amongst others.
One of the essential differences of the Clinic is that, coinciding with our model of exclusive dedication to the job, all our specialists spread their time between medical assistance for patients, teaching and research. Our professionals understand that training and research mean new opportunities for our patients, and we have designed our model with this in mind.
Therefore, the Clinic has the largest number of clinical trials of any private centre in Spain.
Furthermore, we are a member of a large number of research networks as much on a national level as an international one, with both public and private organisations, which aims to promote the exchange of knowledge and advances amongst its members.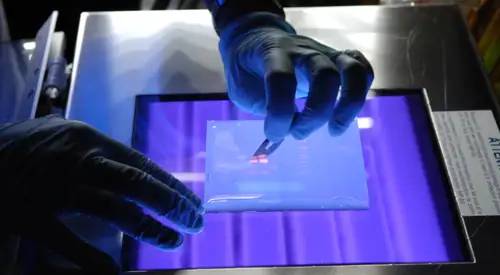 Our medical service is valued for it ́s great speed and efficiency in appointments, diagnosis and access to treatment.
By possessing the most advanced technology and having the exclusive dedication of our professionals and all our medical specialists in a single centre, the Clinic is capable of coordinating and organising the entire process in such a way that the patient can carry out their check-ups, treatments and tests in as short a time as possible. This generally allows them to obtain the results for their diagnosis tests within 48 hours.
If an operation is necessary, the Clinic can coordinate so that the procedure is carried out within a week depending, of course, on the characteristics and needs of each patient.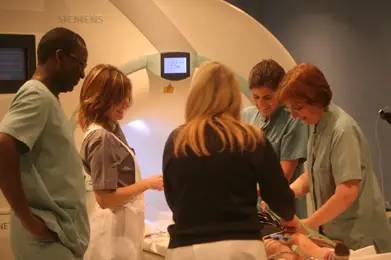 By having all the technology and resources available in a single center, the Clínica is coordinated to offer patients a quick and effective service.
the Clínica

ARE PEOPLE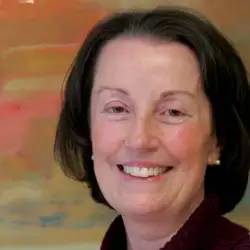 I chose the Clínica because they had very good references from my colleagues at the bank who had also been treated there for cancer problems".
Ana Mª S.
Patient treated for a multiple myeloma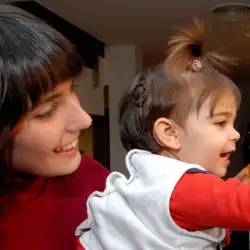 Not only it does not bother her...we also notice she is happy when we put it on".
Maica
Carmen's mother A child who was fitted with a brain stem hearing implant
you may

BE INTERESTED
NURSING: OUR VISSION
We provide the best care through an innovative practice and excellent human attention.

The professionals of the Clínica perform continuous research and training, always to the benefit of the patient.

At the Clínica, we research to offer new possibilities and the latest therapeutic advances for our patients.