Real-world study on adoption of standard of care (SoC) for transplant-eligible newly diagnosed multiple myeloma (TE-NDMM) patients between 2017 and 2020/2021 across France, Germany, Spain, and Italy
Oct 1, 2022
|
Magazine: European Journal of Haematology
Katja Weisel 1 , Astrid Ottosson Wadlund 2 , Guntug Gungor 3 , Eileen Dergarabetian 4 , Cécile Pacheco 5 , Nihar Masurkar 5 , Paula Rodriguez-Otero 6
---
Objectives: This non-interventional observational study described the current standard-of-care (SoC) for transplant-eligible newly diagnosed multiple myeloma (TE-NDMM) patients in France, Germany, Spain, and Italy, and recorded the evolution in regimen adoption in distinct elements of frontline treatment during 2017-2020/2021.
Methods: Clinical information on ongoing (I) or previous (II) TE-NDMM patients was extracted from the Cancerology database. Proportions of patients receiving regimens in each element and the evolution in regimen adoption were determined for the entire population and each country.
Results: Most common induction regimens among I patients were VRd in France (75.3%) and Spain (44.1%), VTd in Italy (65.2%), and regimens other than VRd/VTd/VCd in Germany. Maintenance was ongoing/planned for 78.3%, 62.3%, 65.2%, and 61.4% patients in France, Germany, Spain, and Italy, respectively. Among II patients, VRd induction increased from 27.0% in 2017 to 65.7% in 2019 in France, remained relatively low in Spain and Germany, and not present in Italy. In Italy and Spain, VTd induction declined from 72.4% and 58.3% in 2017 to 52.8% and 17.3% in 2019, respectively. VCd induction in Germany declined from 85.2% in 2017 to 64.1% in 2019.
Conclusion: The use of bortezomib triplets in induction varied markedly over time and between selected countries.
CITATION Eur J Haematol. 2022 Oct;109(4):388-397. doi: 10.1111/ejh.13821. Epub 2022 Jul 12.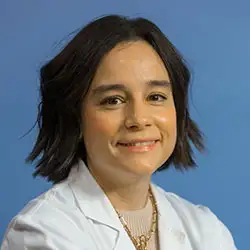 Navarre headquarters
Madrid headquarters