Melphalan flufenamide for relapsed/refractory multiple myeloma
Aug 1, 2022
|
Magazine: Drugs Today
Omar Nadeem 1 , Maria-Victoria Mateos 2 , Yvonne A Efebera 3 , Agne Paner 4 , Alessandra Larocca 5 , Paula Rodríguez-Otero 6 , Xavier Leleu 7 , Paul G Richardson 8
---
Abstract
Despite therapeutic advances and improved patient outcomes in recent years, multiple myeloma (MM) remains a mostly incurable hematologic malignancy.
Patients with relapsed/refractory MM (RRMM), especially those with triple-class-refractory disease or poor-prognostic features, have substantially unmet needs for new therapies with novel mechanisms of action.
Melphalan flufenamide (melflufen) is the first alkylating peptide-drug conjugate that targets aminopeptidases to show efficacy and manageable safety, in combination with dexamethasone, in patients with RRMM who had received at least 4 prior lines of therapy, including at least 1 immunomodulatory drug, at least 1 proteasome inhibitor and at least 1 anti-CD38 monoclonal antibody, and received accelerated approval by the U.S. Food and Drug Administration (FDA) in early 2021 for use in this patient population. Initial analyses of the phase III OCEAN study data led to melflufen being voluntarily withdrawn from the U.S. market in late 2021, but subsequent analyses have prompted the manufacturer to rescind its voluntary withdrawal to allow further discussions with the U.S. FDA and the regulatory review with the European Medicines Agency (EMA) is also ongoing.
Here, we provide a review of the novel mechanism of action and pharmacokinetics of melflufen, as well as key efficacy and safety from clinical studies that supported its initial approval, and discuss the nuances of the OCEAN study data. Melflufen demonstrates the potential of novel peptide-drug conjugates to positively impact the treatment landscape in RRMM.
CITATION Drugs Today (Barc). 2022 Aug;58(8):407-423. doi: 10.1358/dot.2022.58.8.3367680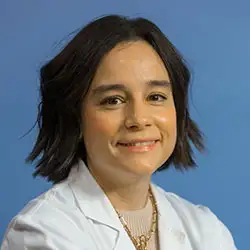 Navarre headquarters
Madrid headquarters