Generation of a High Number of Healthy Erythroid Cells from Gene-Edited Pyruvate Kinase Deficiency Patient-Specific Induced Pluripotent Stem Cells
Dec 8, 2015
|
Magazine: Stem Cell Reports
Zita Garate 1 , Oscar Quintana-Bustamante 2 , Ana M Crane 3 , Emmanuel Olivier 4 , Laurent Poirot 5 , Roman Galetto 5 , Penelope Kosinski 6 , Collin Hill 6 , Charles Kung 6 , Xabi Agirre 7 , Israel Orman 8 , Laura Cerrato 8 , Omaira Alberquilla 8 , Fatima Rodriguez-Fornes 8 , Noemi Fusaki 9 , Felix Garcia-Sanchez 10 , Tabita M Maia 11 , Maria L Ribeiro 11 , Julian Sevilla 12 , Felipe Prosper 7 , Shengfang Jin 6 , Joanne Mountford 4 , Guillermo Guenechea 8 , Agnes Gouble 5 , Juan A Bueren 8 , Brian R Davis 3 , Jose C Segovia 13
---
Abstract
Pyruvate kinase deficiency (PKD) is a rare erythroid metabolic disease caused by mutations in the PKLR gene. Erythrocytes from PKD patients show an energetic imbalance causing chronic non-spherocytic hemolytic anemia, as pyruvate kinase defects impair ATP production in erythrocytes.
We generated PKD induced pluripotent stem cells (PKDiPSCs) from peripheral blood mononuclear cells (PB-MNCs) of PKD patients by non-integrative Sendai viral vectors. PKDiPSCs were gene edited to integrate a partial codon-optimized R-type pyruvate kinase cDNA in the second intron of the PKLR gene by TALEN-mediated homologous recombination (HR). Notably, we found allele specificity of HR led by the presence of a single-nucleotide polymorphism.
High numbers of erythroid cells derived from gene-edited PKDiPSCs showed correction of the energetic imbalance, providing an approach to correct metabolic erythroid diseases and demonstrating the practicality of this approach to generate the large cell numbers required for comprehensive biochemical and metabolic erythroid analyses.
CITATION Stem Cell Reports. 2015 Dec 8;5(6):1053-1066. doi: 10.1016/j.stemcr.2015.10.002.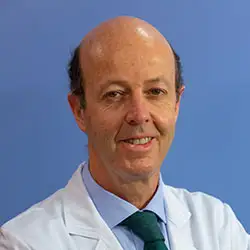 Navarre headquarters
Madrid headquarters