Embracing Myeloma Chimeric Antigen Receptor-T: From Scientific Design to Clinical Impact
Jun 1, 2023
|
Magazine: American Society of Clinical Oncology Educational Book
Hitomi Hosoya 1 , Paula Rodriguez-Otero 2 , Surbhi Sidana 1 , Ivan M Borrello 3
---
Abstract
Despite recent advancement of treatment strategies in multiple myeloma (MM), patients with relapsed/refractory MM disease, particularly after triple-class refractoriness, continue to have poor prognosis.
Chimeric antigen receptor (CAR-T) cells were developed and applied to improve outcomes in this setting, and two products, idecabtagene vicleucel and ciltacabtagene autoleucel, both targeting B-cell maturation antigen, have been approved by the Food and Drug Administration in the United States and European Medicines Agency in Europe.
Both have shown unprecedented clinical outcomes with high response rate and prolonged progression-free survival and overall survival in this patient population with grim prognosis. Currently, further investigations are ongoing for CAR-T targeting different tumor antigens such as G protein-coupled receptor, class C, group 5, member D or with different combinations of intracellular signaling domains, as well as fourth-generation CAR-T with antigen-unrestricted inducible cytokines.
Although CAR-T therapies hold hopes and enthusiasm from the myeloma community, several hurdles remain before these treatments become available for all patients in need. These barriers include CAR-T-cell manufacturing availability, access to administering centers, financial cost, caregivers' availability, and socioeconomic and racial disparities.
Expanding clinical trial eligibility criteria and real-world data collection and analysis is crucial to understand the efficacy and safety of CAR-T in the patient cohort who tends to be excluded from current trials.
CITATION Am Soc Clin Oncol Educ Book. 2023 Jun;43:e389860. doi: 10.1200/EDBK_389860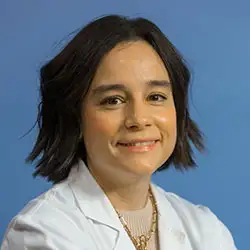 Navarre headquarters
Madrid headquarters