Consensus guidelines and recommendations for infection prevention in multiple myeloma: a report from the International Myeloma Working Group
Feb 1, 2022
|
Magazine: The Lancet. Haematology
Noopur S Raje 1 , Elias Anaissie 2 , Shaji K Kumar 3 , Sagar Lonial 4 , Thomas Martin 5 , Morie A Gertz 3 , Amrita Krishnan 6 , Parameswaran Hari 7 , Heinz Ludwig 8 , Elizabeth O'Donnell 9 , Andrew Yee 9 , Jonathan L Kaufman 4 , Adam D Cohen 10 , Laurent Garderet 11 , Ashutosh F Wechalekar 12 , Evangelos Terpos 13 , Navin Khatry 14 , Ruben Niesvizky 15 , Qing Yi 16 , Douglas E Joshua 17 , Tapan Saikia 18 , Nelson Leung 3 , Monika Engelhardt 19 , Mohamad Mothy 20 , Andrew Branagan 9 , Ajai Chari 21 , Anthony J Reiman 22 , Brea Lipe 23 , Joshua Richter 21 , S Vincent Rajkumar 3 , Jesús San Miguel 24 , Kenneth C Anderson 25 , Edward A Stadtmauer 10 , Rao H Prabhala 25 , Phillip L McCarthy 26 , Nikhil C Munshi 25
---
Abstract
Infection remains the leading cause of morbidity and mortality in patients with multiple myeloma because of the cumulative effect of disease, treatment, and host-related factors.
Given that infectious risk is cumulative through the course of the disease, preventing infections is paramount. Optimal preventive strategies include vaccination against common pathogens, antimicrobial prophylaxis, infection control measures, and immunoglobulin replacement in a small subset of patients; however, there are no universally accepted guidelines for infection prevention.
This Review provides a consensus statement from a panel of 36 experts with global representation, which was convened by The International Myeloma Society to review existing literature and current guidelines, address issues associated with the risk of infection and prevention of infectious complications in multiple myeloma in the context of emerging therapies, and offer recommendations for preventing these complications.
CITATION Lancet Haematol. 2022 Feb;9(2):e143-e161. doi: 10.1016/S2352-3026(21)00283-0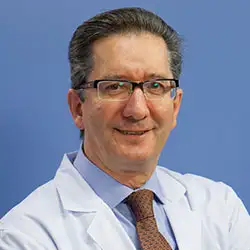 Navarre headquarters
Madrid headquarters