Consensus on the definition of disease control and response assessment in chronic urticaria
May 2, 2022
|
Magazine: Journal of Investigational Allergology & Clinical Immunology
A M Giménez-Arnau 1 , I Jáuregui 2 , J F Silvestre-Salvador 3 , A Valero 4 , M Ferrer 5 , J Sastre 6 , F J Ortiz de Frutos 7 , M Labrador-Horrillo 8 , J Bartra 4 , J Miquel Miquel 9
---
Abstract
The concept of disease control and remission, and other key terms used in chronic urticaria (CU) such as flare-up, relapse, exacerbation or recurrence, are not fully clarified in the literature.
Disease monitoring and treatment goals in clinical practice are not well established. After a qualitative appraisal of the evidence, we aim to find a consensus definition of CU control and remission, clarify key terminology, provide guidance on how to monitor the disease and establish treatment goals in clinical practice.
To reach consensus, a modified Delphi consensus approach was used. Based on a literature review, a scientific committee provided 137 statements addressing controversial definitions and terms, available patient-reported outcomes (PROs), and recommendations on how to measure CU therapeutic objectives. The questionnaire was evaluated by 138 expert allergists and dermatologists. A consensus was reached on 105 out of the 137 proposed items (76.6%). The experts agreed that complete control and remission of CU could be defined as the absence of disease signs or symptoms while on treatment and in the absence of treatment, respectively.
Consensus was not reached on the definition of other key terms such as flare up, exacerbation or recurrence. The panel agreed that the therapeutic objective of CU should be to achieve complete control. PROs that define the degree of CU control (complete, good, partial or absence of control) were established. An algorithm for disease assessment is provided. In conclusion, this work offers consensus definitions and tools that may be useful in the management of patients with CU.
CITA DEL ARTÍCULO J Investig Allergol Clin Immunol. 2022 May 2;0. doi: 10.18176/jiaci.0820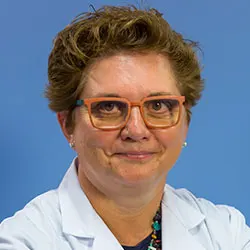 Navarre headquarters
Madrid headquarters