Cancer screening after unprovoked venous thrombosis
Feb 1, 2016
|
Magazine: The Lancet. Oncology
Lecumberri R (1), Alfonso A (2).
---
The risk of an underlying malignant disease is increased in patients presenting with unprovoked venous thromboembolism, particularly with increasing age, with an estimated prevalence of hidden cancer of around 10%.
Although, at least theoretically, workup for occult cancer in this scenario could lead to early diagnosis and reduce cancer-related mortality, this hypothesis has not yet been confirmed. Indeed, conducting a randomised trial on this topic is not an easy task, because there are plenty of methodological difficulties to face.
The recently published SOME study4 concluded that, in patients with unprovoked venous thromboembolism, routine screening with comprehensive CT of the abdomen and pelvis (including virtual gastroscopy and colonoscopy) did not provide a clinical benefit when added to a limited workup, which included complete history taking and physical examination, complete blood counts, liver and kidney function tests, chest radiography, mammography (for women older than 50 years), Pap smear testing (for women 18–70 years of age who had ever been sexually active), and prostate-specific antigen test (for men older than 40 years).
The limited strategy missed four of 14 cancers diagnosed during the 1 year follow-up period, compared with five of 19 cancers with the extensive strategy. These results, together with other previous studies, have—for now—cooled the enthusiasm for cancer screening in patients with venous thrombosis.
CITATION Lancet Oncol. 2016 Feb;17(2):128-9. doi: 10.1016/S1470-2045(15)00535-5. Epub 2015 Dec 8
Navarre headquarters
Madrid headquarters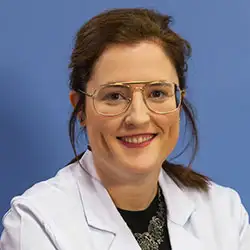 Navarre headquarters
Madrid headquarters