Autoimmune chronic spontaneous urticaria
Jun 1, 2022
|
Magazine: The Journal of Allergy and Clinical Immunology
Pavel Kolkhir 1 , Melba Muñoz 2 , Riccardo Asero 3 , Marta Ferrer 4 , Emek Kocatürk 5 , Martin Metz 6 , Yi-Kui Xiang 6 , Marcus Maurer 7
---
Abstract
Chronic spontaneous urticaria (CSU) is a debilitating mast cell-driven disease characterized by recurrent wheals and/or angioedema. Substantial progress has been made in dissecting the 2 main autoimmune mechanisms that drive the pathogenesis of CSU. Type I autoimmune (autoallergic) CSU is associated with IgE antibodies against autoantigens, for example, thyroid peroxidase and IL-24.
Type IIb autoimmune CSU is mediated by autoantibodies that activate mast cells, for example, via IgE and FcεRI, and is present in less than 10% of patients with CSU when strict criteria are used, that is, triple positivity of autologous serum skin test, immunoassays for IgG autoantibodies, and basophil activation tests.
A subpopulation of patients with CSU has both types. Type IIb autoimmune CSU is characterized by higher disease severity, concomitant autoimmune diseases, low levels of total IgE, elevated levels of IgG-anti-thyroid peroxidase, basopenia, eosinopenia, poor response to antihistamines and to omalizumab, and a good response to cyclosporine.
Novel targeted therapies for CSU are under development such as ligelizumab, an anti-IgE, fenebrutinib and remibrutinib, Bruton's tyrosine kinase inhibitors, and dupilumab, an anti-IL-4Rα. Further studies should investigate the overlap between autoallergic and type IIb autoimmune CSU, optimize the diagnosis of both autoimmune endotypes using easy-to-perform, noninvasive, and inexpensive markers, and assess differences in response to therapy.
CITATION J Allergy Clin Immunol. 2022 Jun;149(6):1819-1831. doi: 10.1016/j.jaci.2022.04.010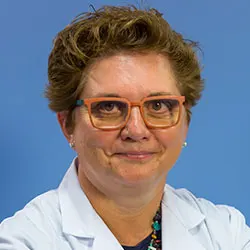 Navarre headquarters
Madrid headquarters