A phase Ib, open-label, dose-escalation trial of the anti-CD37 monoclonal antibody, BI 836826, in combination with gemcitabine and oxaliplatin in patients with relapsed/refractory diffuse large B-cell lymphoma
Aug 1, 2021
|
Magazine: Investigational New Drugs
Monica Balzarotti 1 , Massimo Magagnoli 1 , Miguel Ángel Canales 2 , Paolo Corradini 3 4 , Carlos Grande 5 , Juan-Manuel Sancho 6 , Francesco Zaja 7 , Anne-Marie Quinson 8 , Valérie Belsack 9 , Daniela Maier 10 , Carmelo Carlo-Stella 11 12
---
Abstract
Background BI 836826 is a chimeric mouse-human monoclonal antibody directed against human CD37, a transmembrane protein expressed on mature B lymphocytes.
This open-label, phase I dose-escalation trial (NCT02624492) was conducted to determine the maximum tolerated dose (MTD), safety/tolerability, and preliminary efficacy of BI 836826 in combination with gemcitabine and oxaliplatin in patients with relapsed/refractory diffuse large B-cell lymphoma (DLBCL).
Methods
Eligible patients received intravenous infusions of BI 836826 on day 8 and gemcitabine 1000 mg/m2 plus oxaliplatin 100 mg/m2 on day 1, for up to six 14-day treatment cycles. Dose escalation followed the standard 3 + 3 design.
Results
Of 21 treated patients, 17 had relapsed/refractory DLBCL and four had follicular lymphoma transformed to DLBCL. BI 836826 dosing started at 25 mg and proceeded through 50 mg and 100 mg. Two dose-limiting toxicities (DLTs) occurred during cycle 1, both grade 4 thrombocytopenia lasting > 7 days, affecting 1/6 evaluable patients (17%) in both the 50 mg and 100 mg cohorts.
Due to early termination of the study, the MTD was not determined. The most common adverse events related to BI 836826 treatment were neutropenia (52%), thrombocytopenia (48%), and anemia (48%). Eight patients (38%) experienced BI 836826-related infusion-related reactions (two grade 3). Overall objective response rate was 38%, including two patients (10%) with complete remission and six patients (29%) with partial remission.
Conclusions
BI 836826 in combination with GemOx was generally well tolerated but did not exceed the MTD at doses up to 100 mg given every 14 days.
CITATION Invest New Drugs. 2021 Aug;39(4):1028-1035. doi: 10.1007/s10637-020-01054-6. Epub 2021 Feb 1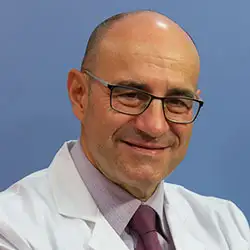 Navarre headquarters
Madrid headquarters