Get to know our clinical trials
Clinical trial of idecabtagene vicleucel with lenalidomide versus treatment with LEN alone in adult participants with newly diagnosed multiple myeloma.
THE GOAL OF THIS STUDY IS TO LEARN MORE ABOUT THE DRUG CALLED IDE-CEL. THE STUDY IS TO LEARN WHETHER IDE-CEL, WHEN GIVEN WITH A STANDARD MYELOMA MAINTENANCE TREATMENT CALLED LENALIDOMIDE (LEN), WILL BE SAFE AND MORE EFFECTIVE, COMPARED TO LEN GIVEN ALONE (IN MONOTHERAPY). IDE-CEL IS A NEW DRUG DEVELOPED BY THE SPONSOR OF THIS CLINICAL TRIAL. IDE-CEL HAS BEEN APPROVED IN SOME COUNTRIES FOR THE TREATMENT OF RELAPSED AND REFRACTORY MULTIPLE MYELOMA (MM). HOWEVER, ITS USE IN THIS STUDY IS STILL EXPERIMENTAL AND THE INVESTIGATING PHYSICIANS ARE TRYING TO LEARN MORE ABOUT IT.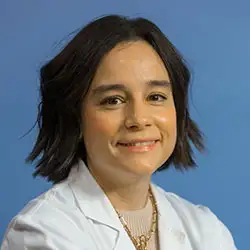 Navarre headquarters
Madrid headquarters
---
Technical Summary
STUDY TO COMPARE THE EFFICACY AND SAFETY OF IDECABTAGENE VICLEUCEL (IDE-CEL) WITH LENALIDOMIDE (LEN) MAINTENANCE THERAPY VERSUS LEN MAINTENANCE THERAPY ALONE IN ADULT PARTICIPANTS WITH NEWLY DIAGNOSED MULTIPLE MYELOMA (MMND) WHO HAVE SUBOPTIMAL RESPONSE AFTER AUTOLOGOUS STEM CELL TRANSPLANTATION (ASCT).
Code EudraCT: 2022-501346-30-00
Protocol number: CA089-1043
Promoter: Celgene Corporation
* The trials only admit a limited number of patients and are subject to inclusion and exclusion criteria. The specialist who assesses your case will inform you of the conditions required to participate in the clinical trial.

Do you want to participate in this trial?
Request an appointment for our specialists to assess whether you qualify for this clinical trial
---

Do you prefer to send us your reports?
If you prefer, you can send us your medical information and our specialists will evaluate your case without the need to come to the Clinica.