Get to know our clinical trials
Clinical trial to evaluate UCART20x22 in patients with relapsed or refractory B-cell non-Hodgkin's lymphoma
THIS STUDY IS BEING DONE TO SEE: - HOW MUCH UCART20X22 IS SAFE AND TOLERABLE - HOW WELL UCART20X22 WORKS IN TREATING BNHL - HOW LONG IT TAKES FOR THE BODY TO CLEAR UCART20X22 - HOW MUCH UCART20X22 GETS INTO THE BLOODSTREAM THIS STUDY WILL ALSO TEST THE SAFETY AND EFFECTIVENESS OF DIFFERENT LYMPHODEPLETION REGIMENS FOR PATIENTS GIVEN UCART20X22. LYMPHODEPLETION IS A TYPE OF THERAPY THAT DECREASES THE NUMBER OF YOUR T LYMPHOCYTES TO MAKE ROOM FOR UCART20X22 CELLS. THREE DRUGS ARE USED IN LYMPHODEPLETION REGIMENS: FLUDARABINE, CYCLOPHOSPHAMIDE AND ALEMTUZUMAB. ALTHOUGH REGULATORY AUTHORITIES APPROVE DRUGS TESTED IN LYMPHODEPLETION REGIMENS FOR OTHER PURPOSES, THE COMBINATION OF THE THREE DRUGS TOGETHER FOR LYMPHODEPLETION HAS NOT YET BEEN APPROVED, SO THEIR USE IN THIS STUDY IS CONSIDERED EXPERIMENTAL. THE STUDY HAS 2 PARTS: PART 1 DOSE-FINDING AND PART 2 DOSE ESCALATION. THE AIM OF THE FIRST PART (PART 1) OF THIS STUDY, DOSE-FINDING, IS TO TEST THE SAFETY AND TOLERABILITY OF UP TO 4 DIFFERENT DOSES OF UCART20X22 IN COMBINATION WITH UP TO 2 LYMPHODEPLETION REGIMENS AND TO FIND THE BEST TOLERATED HIGHEST DOSE OF UCART20X22 WITH THE MOST EFFECTIVE LYMPHODEPLETION REGIMEN. THE OBJECTIVE OF THE SECOND PART (PART 2) OF THIS STUDY, DOSE ESCALATION, IS TO FIND OUT WHETHER THE SAFETY AND EFFICACY OF THE UCART20X22 DOSE AND LYMPHODEPLETION REGIMEN DETERMINED DURING THE FIRST PART OF THE STUDY ARE CONSIDERED SAFE IN PATIENTS WITH BNHL.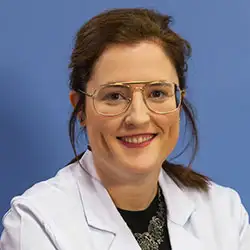 Navarre headquarters
Madrid headquarters
---
Technical Summary
OPEN-LABEL DOSE-FINDING AND DOSE-EXPANSION STUDY TO EVALUATE THE SAFETY, EXPANSION, PERSISTENCE AND CLINICAL ACTIVITY OF UCART20X22 IN PATIENTS WITH RELAPSED OR REFRACTORY B-CELL NON-HODGKIN'S LYMPHOMA (B-CELL NHL)
Code EudraCT: 2022-501607-27-00
Protocol number: UCART20X22-01
Promoter: Cellectis SA
* The trials only admit a limited number of patients and are subject to inclusion and exclusion criteria. The specialist who assesses your case will inform you of the conditions required to participate in the clinical trial.

Do you want to participate in this trial?
Request an appointment for our specialists to assess whether you qualify for this clinical trial
---

Do you prefer to send us your reports?
If you prefer, you can send us your medical information and our specialists will evaluate your case without the need to come to the Clinica.