Get to know our clinical trials
Study of ro7284755 administered alone or in combination with atezolizumab in participants with advanced solid tumors
THE MAIN OBJECTIVES OF THIS STUDY ARE AS FOLLOWS: - TO EVALUATE THE SAFETY OF DIFFERENT DOSES OF RO7284755 WHEN GIVEN ALONE OR IN COMBINATION WITH ANOTHER DRUG CALLED ATEZOLIZUMAB AND TO DETERMINE WHAT EFFECTS, RO7284755 HAS ON YOU. - GATHER INFORMATION TO DETERMINE WHETHER RO7284755 IS EFFECTIVE AGAINST TUMORS WHEN GIVEN ALONE OR IN COMBINATION WITH ATEZOLIZUMAB. - CHECK HOW RO7284755 IS DISTRIBUTED AND ELIMINATED FROM THE BODY WHEN GIVEN ALONE OR IN COMBINATION WITH ATEZOLIZUMAB.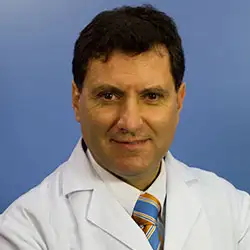 ---
Technical Summary
PHASE IA/IB MULTICENTER, OPEN-LABEL, RANDOMIZED, DOSE-ESCALATION AND COHORT EXPANSION STUDY TO EVALUATE THE SAFETY AND ANTITUMOR ACTIVITY OF RO7284755, AN IMMUNOCYTOKINE COMPOSED OF AN IL-2 VARIANT (IL-2V) DIRECTED AGAINST PD-1, ADMINISTERED ALONE OR IN COMBINATION WITH ATEZOLIZUMAB IN PARTICIPANTS WITH ADVANCED AND/OR METASTATIC SOLID TUMORS. IMMUNOTHERAPY
Code EudraCT: 2019-004022-25
Protocol number: BP41628
Promoter: Roche Farma, S.A.
* The trials only admit a limited number of patients and are subject to inclusion and exclusion criteria. The specialist who assesses your case will inform you of the conditions required to participate in the clinical trial.
More information about this clinical trial
Information offered by the Spanish Registry of Clinical Studies


Do you want to participate in this trial?
Request an appointment for our specialists to assess whether you qualify for this clinical trial
---

Do you prefer to send us your reports?
If you prefer, you can send us your medical information and our specialists will evaluate your case without the need to come to the Clinica.