Get to know our clinical trials
Ensayo clínico de rilzabrutinib en pacientes con urticaria crónica espontánea (UCE) de moderada a grave
THE OBJECTIVE OF THE STUDY IS TO EVALUATE THE EFFICACY AND SAFETY OF RILZABRUTINIB IN REDUCING SIGNS AND SYMPTOMS IN PATIENTS WITH CHRONIC SPONTANEOUS URTICARIA (CSU) WHO CONTINUE TO HAVE SYMPTOMS DESPITE THE USE OF H1 ANTIHISTAMINES (H1AH). THIS STUDY IS BEING CONDUCTED IN PATIENTS WHO HAVE NEVER RECEIVED OMALIZUMAB.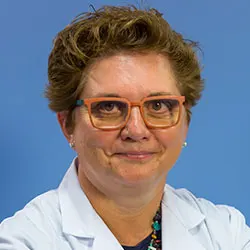 Navarre headquarters
Madrid headquarters
---
Technical Summary
PHASE 2, RANDOMIZED, DOUBLE-BLIND, PLACEBO-CONTROLLED, MULTICENTER, MULTICENTER, DOSE-RANGING STUDY OF RILZABRUTINIB FOLLOWED BY AN OPEN-LABEL EXTENSION PHASE IN PATIENTS WITH MODERATE TO SEVERE CHRONIC SPONTANEOUS URTICARIA (CSU) WHO REMAIN SYMPTOMATIC DESPITE THE USE OF H1 ANTIHISTAMINE THERAPY AND WITHOUT PRIOR TREATMENT WITH OMALIZUMAB. IMMUNOTHERAPY
Code EudraCT: 2021-002609-93
Protocol number: DRI17224
Promoter: Sanofi-Aventis S.A.
* The trials only admit a limited number of patients and are subject to inclusion and exclusion criteria. The specialist who assesses your case will inform you of the conditions required to participate in the clinical trial.
More information about this clinical trial
Information offered by the Spanish Registry of Clinical Studies


Do you want to participate in this trial?
Request an appointment for our specialists to assess whether you qualify for this clinical trial
---

Do you prefer to send us your reports?
If you prefer, you can send us your medical information and our specialists will evaluate your case without the need to come to the Clinica.