Get to know our clinical trials
T-cell trial, Talquetamab and Teclistamab, in subjects with relapsed or refractory multiple myeloma.
THE OBJECTIVE OF THIS STUDY IS TO FIND A SAFE AND TOLERABLE DOSE AND ADMINISTRATION SCHEDULE FOR THE COMBINED ADMINISTRATION OF 2 STUDY DRUGS, TALQUETAMAB (ALSO KNOWN AS JNJ-64407564) AND TECLISTAMAB (ALSO KNOWN AS JNJ-64007957). THIS STUDY DRUG COMBINATION WILL BE ADMINISTERED TO PATIENTS WITH MULTIPLE MYELOMA WHO HAVE EXPERIENCED PROGRESSION AFTER RECEIVING BASELINE OR LICENSED THERAPY. A DOSE IS THE AMOUNT OF A DRUG THAT CAN BE ADMINISTERED AT ONE TIME. A DOSING SCHEDULE IS THE FREQUENCY WITH WHICH A DRUG IS ADMINISTERED.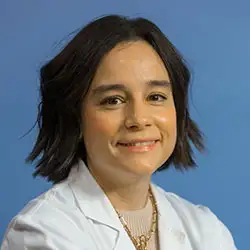 Navarre headquarters
Madrid headquarters
---
Technical Summary
PHASE 1 DOSE-ESCALATION TRIAL TO EVALUATE THE COMBINATION OF TWO BISPECIFIC T-CELL REDIRECTION ANTIBODIES, TALQUETAMAB AND TECLISTAMAB, IN SUBJECTS WITH RELAPSED OR REFRACTORY MULTIPLE MYELOMA. IMMUNOTHERAPY
Code EudraCT: 2019-004124-38
Protocol number: 64007957MMY1003
Promoter: Janssen-Cilag
* The trials only admit a limited number of patients and are subject to inclusion and exclusion criteria. The specialist who assesses your case will inform you of the conditions required to participate in the clinical trial.

Do you want to participate in this trial?
Request an appointment for our specialists to assess whether you qualify for this clinical trial
---

Do you prefer to send us your reports?
If you prefer, you can send us your medical information and our specialists will evaluate your case without the need to come to the Clinica.