Get to know our clinical trials
Clinical trial to determine the preliminary efficacy of CC-220 in monotherapy and in combination with dexamethasone in subjects with relapsed and refractory multiple myeloma.
THE PURPOSE OF THIS STUDY IS TO TEST THE SAFETY, AND ALSO TO TRY TO DEFINE THE APPROPRIATE DOSE OF AN INVESTIGATIONAL DRUG AND AN INVESTIGATIONAL DRUG COMBINATION. INVESTIGATIONAL MEANS THAT THE DRUG OR DRUG COMBINATION IS STILL BEING STUDIED AND THE RESEARCH DOCTORS ARE TRYING TO LEARN MORE ABOUT IT. IT ALSO MEANS THAT THE U.S. FOOD AND DRUG ADMINISTRATION (FDA) OR SOME HEALTH AUTHORITY HAS NOT CLEARED CC-220 OR THE COMBINATION OF CC-220 WITH DEXAMETHASONE FOR USE IN PATIENTS.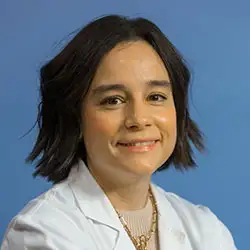 Navarre headquarters
Madrid headquarters
Diseases
Mieloma múltiple y otras gammapatías monoclonales
---
Technical Summary
PHASE IB/IIA OPEN-LABEL, DOSE-ESCALATION, MULTICENTER STUDY TO DETERMINE THE MAXIMUM TOLERATED DOSE AND TO EVALUATE THE SAFETY AND TOLERABILITY, PHARMACOKINETICS AND PRELIMINARY EFFICACY OF CC-220 IN MONOTHERAPY AND IN COMBINATION WITH DEXAMETHASONE IN SUBJECTS WITH RELAPSED AND REFRACTORY MULTIPLE MYELOMA
Code EudraCT: 2016-000860-40
Protocol number: CC-220-MM-001
Promoter: Celgene Corporation
Molecule/Drug: CC-220
* The trials only admit a limited number of patients and are subject to inclusion and exclusion criteria. The specialist who assesses your case will inform you of the conditions required to participate in the clinical trial.
More information about this clinical trial
Information offered by the Spanish Registry of Clinical Studies


Do you want to participate in this trial?
Request an appointment for our specialists to assess whether you qualify for this clinical trial
---

Do you prefer to send us your reports?
If you prefer, you can send us your medical information and our specialists will evaluate your case without the need to come to the Clinica.