Get to know our clinical trials
Clinical trial with zanubrutinib (BGB-3111) plus anti-CD20 antibody versus lenalidomide plus rituximab in patients with relapsed/refractory follicular or marginal zone lymphoma.
THE PURPOSE OF THIS STUDY IS TO FIND OUT IF THE INVESTIGATIONAL DRUG CALLED ZANUBRUTINIB (ALSO KNOWN AS BGB-3111 OR BRUKINSA®), GIVEN TOGETHER WITH OBINUTUZUMAB FOR FL OR TOGETHER WITH RITUXIMAB FOR MZL, CAN HELP CONTROL THE DISEASE AND INCREASE THE DURATION OF COMPLETE REMISSION OR PARTIAL REMISSION COMPARED TO THE COMMONLY USED TREATMENT WITH THE COMBINATION OF LENALIDOMIDE PLUS RITUXIMAB. THE STUDY WILL COMPARE THE EFFICACY, SAFETY, TOLERABILITY AND QUALITY OF LIFE WITH THE INVESTIGATIONAL TREATMENT VERSUS STANDARD-OF-CARE TREATMENT.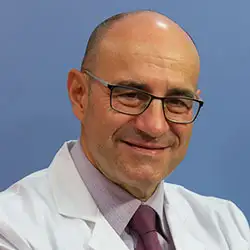 Navarre headquarters
Madrid headquarters
---
Technical Summary
PHASE 3, RANDOMIZED, OPEN-LABEL, MULTICENTER, OPEN-LABEL, MULTICENTER STUDY OF ZANUBRUTINIB (BGB-3111) PLUS ANTI-CD20 ANTIBODY VERSUS LENALIDOMIDE PLUS RITUXIMAB IN PATIENTS WITH RELAPSED/REFRACTORY FOLLICULAR OR MARGINAL ZONE LYMPHOMA. IMMUNOTHERAPY.
Code EudraCT: 2022-502548-12-00
Protocol number: BGB-3111-308
Promoter: BeiGene, Ltd.
* The trials only admit a limited number of patients and are subject to inclusion and exclusion criteria. The specialist who assesses your case will inform you of the conditions required to participate in the clinical trial.

Do you want to participate in this trial?
Request an appointment for our specialists to assess whether you qualify for this clinical trial
---

Do you prefer to send us your reports?
If you prefer, you can send us your medical information and our specialists will evaluate your case without the need to come to the Clinica.