Research and clinical trials
Our research into finding new applications for proton therapy to treat cancer continues
Proton therapy research association
The medical community continues to conduct proton therapy research studies. Leading cancer treatment institutions such as the Mayo Clinic, St. Jude Children's Research Hospital, the MD Anderson Cancer Center and John Hopkins form a research association that our Proton Therapy Unit also belongs to, with multiple prospective clinical trials underway to help find improvements in cancer treatment using this therapy.
Given the academic nature of the Universidad de Navarra Hospital, research is one of our strategic pillars. We take part in clinical trials and generate clinical and translational research projects in conjunction with the Center for Applied Medical Research (CIMA).
Do you need us to help you?
Do you want to learn if your patient is a candidate for proton therapy?
Complete this form and our specialists will contact you to discuss the case.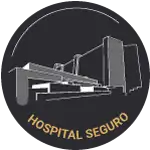 Safer than ever to continue taking care of you
We update safety protocols weekly with the latest scientific evidence and the knowledge of the best international centers with which we collaborate.