Proton therapy for lymphomas
This is the most precise external radiotherapy that allows for higher doses of irradiation and fewer side effects.
Proton therapy in lymphomas is the only alternative treatment with the highest dosimetric optimisation in radiotherapy rescue for patients with chemotherapy resistant lymphoma.
In all other lymphomas, the precision of the proton beam ensures the preservation of healthy tissue: bone marrow, heart, breast, oesophagus, lungs, and critical organs, ensuring better local disease control.
The Clinic's Advanced Therapies Unit deals exclusively with cellular therapies against lymphoma, favouring their administration and seeking to increase the safety of these treatments.
Do you need us to help you?
Do you want to learn if your patient is a candidate for proton therapy?
Complete this form and our specialists will contact you to discuss the case.
Indications for proton therapy in lymphomas
Hodgkin's lymphoma.

Non-Hodgkin's lymphoma.

This is the only treatment option for patients with lymphoma that is resistant to systemic treatment (chemotherapy).
In certain cases of recurrent lymphoma, proton therapy is an option for patients who have previously received external radiotherapy to the same area.
Main advantages of proton therapy in lymphomas
As a high-complex centre, we have the most advanced technology at our disposal that allows for the most accurate diagnosis in the shortest time
Lower toxicity
Proton therapy makes it possible to release high doses of radiation while preserving healthy tissues and surrounding vital organs (heart, chest, oesophagus, lungs) and avoiding medium- and long-term adverse effects.
Greater precision
The capacity of proton therapy to conform the dose adjusted to the size and depth of the lymphoma, allows it to be treated with a more powerful dose of radiation, preserving healthy tissue and ensuring better local control of the disease.
Greater control
Better local control of lymphoma and protection of healthy tissue also translates into improved survival data and a better quality of life for the patient.
The technology of the Clinic
Multi energy system: It changes the energy very quickly for the sweeping of the next treatment layer.
360º gantry rotation: The 360º rotation of the gantry on the Clinic's synchrotron not only reduces treatment time but also increases the precision of the beam.
Pencil beam scanning: This is the most advanced version of proton therapy administration. This beam, of approximately 1mm in diameter, travels through the tumour releasing the dose as a sweep of layers until it is completely covered, depositing the programmed amount of dose at each point of the tumour.
Cone-beam tomography: in a 360º gantry, the integrated CT allows the exact verification of the condition of the tumour on the very day of the treatment
Por qué en la Clínica Universidad de Navarra
El Cancer Center Universidad de Navarra ofrece al paciente y a su familia el acceso a un abordaje interdisciplinar con todos los medios diagnósticos y todas las opciones de tratamiento del linfoma.

Centro de referencia
La Clínica Universidad de Navarra es un centro de referencia internacional en el diagnóstico y tratamiento del linfoma con especialistas que son referencia internacional en el manejo de los tumores hematológicos.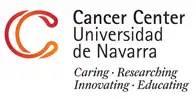 Un concepto único
Primera instalación en España integrada en un Centro de Cáncer Intrahospitalario, con todo su apoyo asistencial, académico e investigador.

Tecnología avanzada
Como centro de alta complejidad, contamos con la tecnología más avanzada para el diagnóstico más preciso en el menor tiempo posible.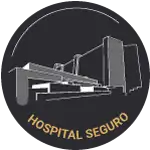 Safer than ever to continue taking care of you
We update safety protocols weekly with the latest scientific evidence and the knowledge of the best international centers with which we collaborate.