Home >
Arriving at the Clínica
QUÉ NECESITO PARA IR
PAMPLONA
Información práctica que le ayudará en su visita a la Clínica
CÓMO LLEGAR A LA SEDE DE LA CLÍNICA EN PAMPLONA
La Clínica Universidad de Navarra en su sede de Pamplona está ubicada en el campus de la Universidad de Navarra, situada en la Avenida Pío XII está muy accesible si llega desde cualquier punto del país.
Parada de autobús de las líneas 2, 4, 15 y 18.
Muy accesible por carretera si llega de Zaragoza, Bilbao o Logroño.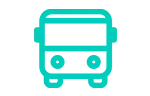 5 min
desde la estación de autobuses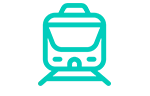 5 min
desde la
estación de tren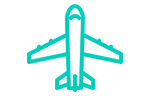 La Clínica pone a disposición de los pacientes un servicio gratuito de información, gestión y reserva de transportes y alojamiento.
A través del Call Center, la Clínica trabaja con una agencia de viajes, para facilitar la llegada y estancia en Pamplona de sus pacientes y acompañantes.
Además, la Clínica cuenta con habitaciones dentro del centro hospitalario en donde pueden alojarse los pacientes ambulatorios y los familiares de los pacientes ingresados que lo deseen.
Para solicitar este servicio, puede llamar a la Clínica al (+34) 948 255 400.
HORARIO DE ATENCIÓN, VISITAS Y CONTACTO
Puerta principal: 7:00 - 22:30 h.
Consultas Externas: 7:15 - 20:30 h.
Urgencias: 24 h.
El horario de visitas a pacientes es flexible, ya que se pueden realizar en cualquier momento del día. Algunas plantas y unidades tienen un horario de visitas específico.
Planta, Área de Hospitalización Especial (AHE), Unidad Coronaria y UCI: mañanas 12 - 13 h. / tardes: 17:30 - 21 h.
Pediatría: a cualquier hora a partir de las 12 h.
Psiquiatría: tardes: 17:30 - 21 h.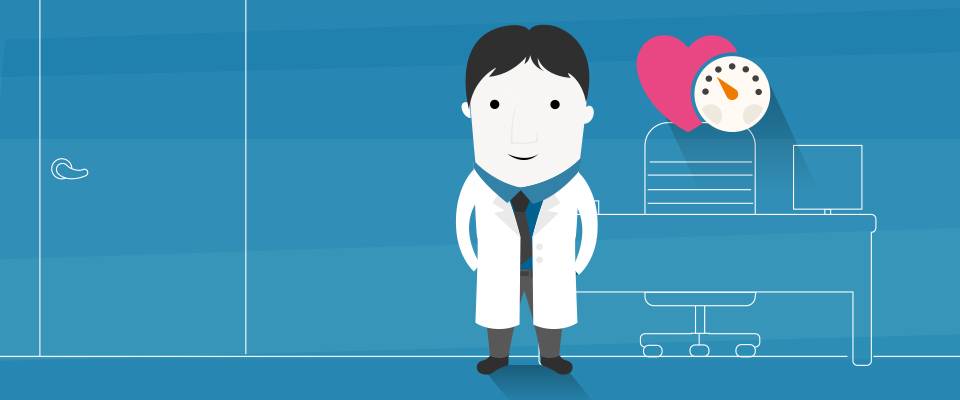 SI VIENE A CONSULTA CON EL MÉDICO
Al llegar a la Clínica, deberá dirigirse a las Unidades de Coordinación de la Clínica.
Será necesario presentar su DNI o pasaporte, y sus datos personales completos.
Si la asistencia es a cargo de la Seguridad Social, de una compañía de seguros o de empresa, deberá presentar también la documentación que lo acredite y el volante correspondiente en cada caso.
Al finalizar sus consultas, se le enviará un informe médico detallado por correo electrónico, si lo desea, y por correo postal a su domicilio.
Si la asistencia médica es privada, deberá abonar los costes de ésta en Unidades de Coordinación o en el Servicio de Administración.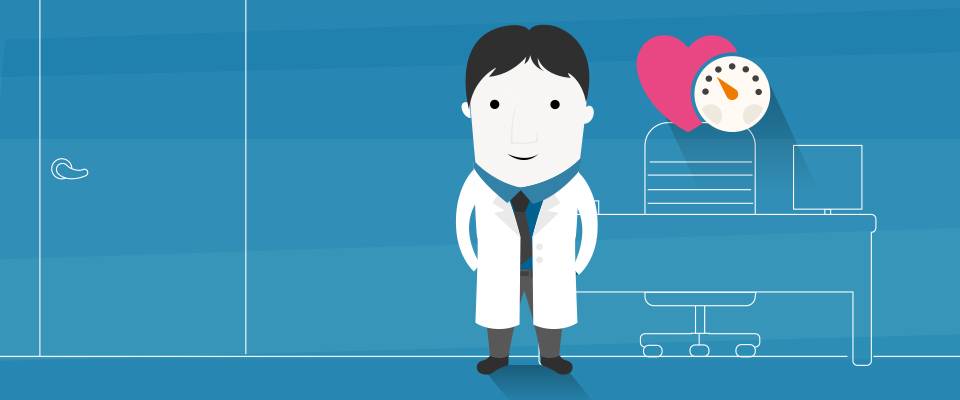 Conozca la información práctica para venir a consultas
SI VIENE A HOSPITALIZACIÓN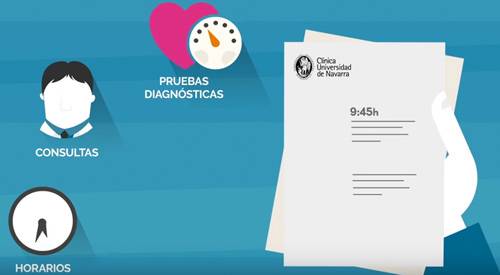 Conozca la información práctica si va a venir a ingresar a la Clínica
Al llegar debe dirigirse al Servicio de Admisión. Allí tramitarán su ingreso y le acompañarán a la habitación que va a ocupar.
Previamente, deberá abonar un anticipo de su estancia, del cual se le informará en el propio servicio de Admisión.
Será necesario presentar su DNI.
Si su asistencia está cubierta por algún seguro médico, deberá traer también el volante. En el caso de la Seguridad Social, tendrá que aportar el volante y la tarjeta sanitaria.
Al alta médica, se le informará de todas las instrucciones necesarias acerca de su cuidado en casa, medicamentos, etc., así como las fechas de las revisión, si es necesaria.
Si la asistencia médica es privada, usted deberá abonar los costes pendientes al finalizar su estancia, en el Servicio de Administración.
you may

BE INTERESTED

We offer maximum comfort in our facilities,
to make your visit as at the Clinica pleasant as possible.

The Clínica offers patients the possibility to carry out a quote for their treatments and possibilities for personalised financing.

Learn why we are different from other healthcare facilities. Quality, speed, comfort and results.