Phlebology
"Phleboesclerosis with microfoam is the most effective and innovative treatment for varicose veins and chronic ulcers of the lower extremities. It makes it possible to treat any type of varicose veins, causes hardly any discomfort and does not require hospitalization".
DR. ALEJANDRO SIERRA MARTÍNEZ PERSON IN CHARGE. PHLEBOLOGY AREA
The Phlebology Area offers its patients a high-resolution consultation thanks to which, in a single session, the necessary diagnostic tests are carried out to establish a personalized and targeted treatment plan for each case.
To this end, it has a multidisciplinary team, made up of specialists in Vascular Surgery, Dermatology and Interventional Radiology, with which to address all venous diseases such as chronic venous insufficiency, vascular malformations and varicose ulcers in a comprehensive manner.
It also has the most advanced technology and a specialized operating room for the surgical treatment of the most important vascular diseases.
Cutting edge treatments for better care
IN NAVARRE AND MADRID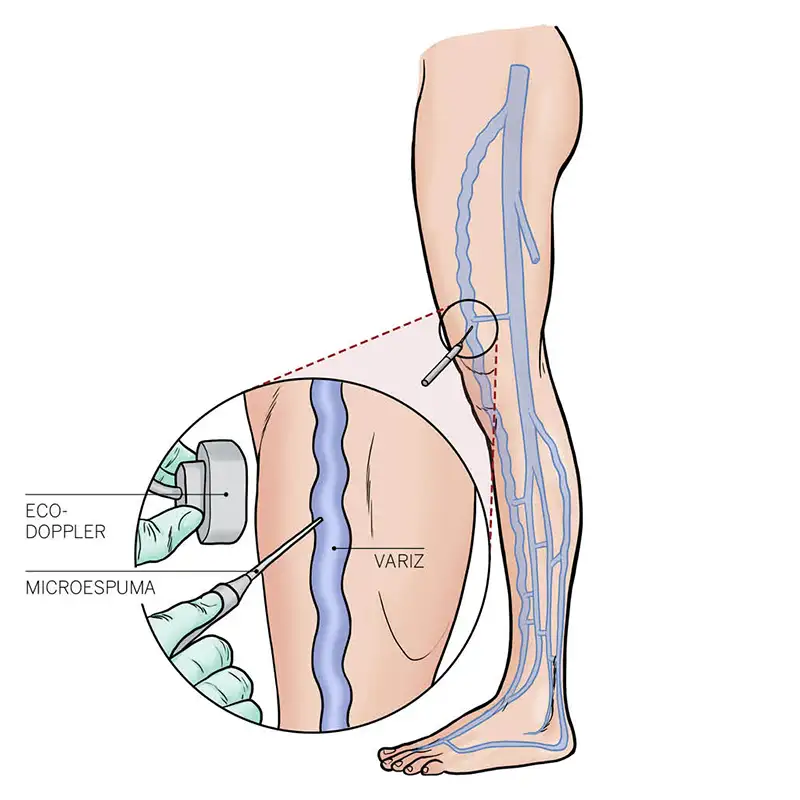 Sclerotherapy with microfoam
Ambulatory treatment of 45 minutes of duration that hardly produces annoyances and that does not need anesthesia. It consists of an injection of polidocanl in the form of microfoam to selectively treat the varicose vein.
Ambulatory.

A single puncture.

A bandage and an elastic stocking are placed.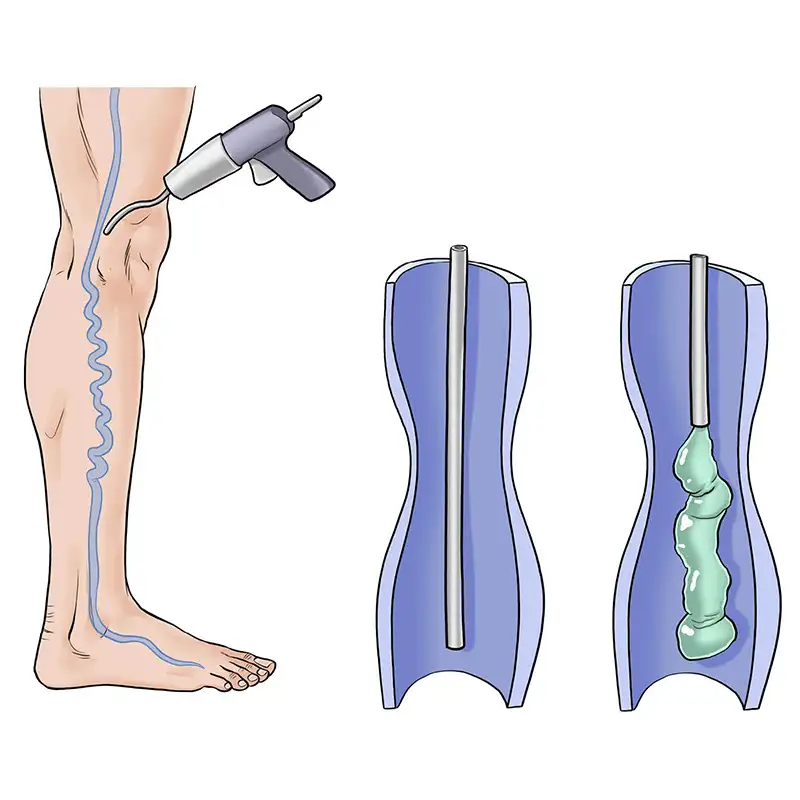 Sealing with medical adhesive
By means of a single puncture under local anesthesia, without the need for incisions or sutures. It is carried out through a catheter with which the varicose vein is accessed and recovery is immediate.
Ambulatory (1 hour duration).

A single puncture.

No need to wear elastic compression stockings.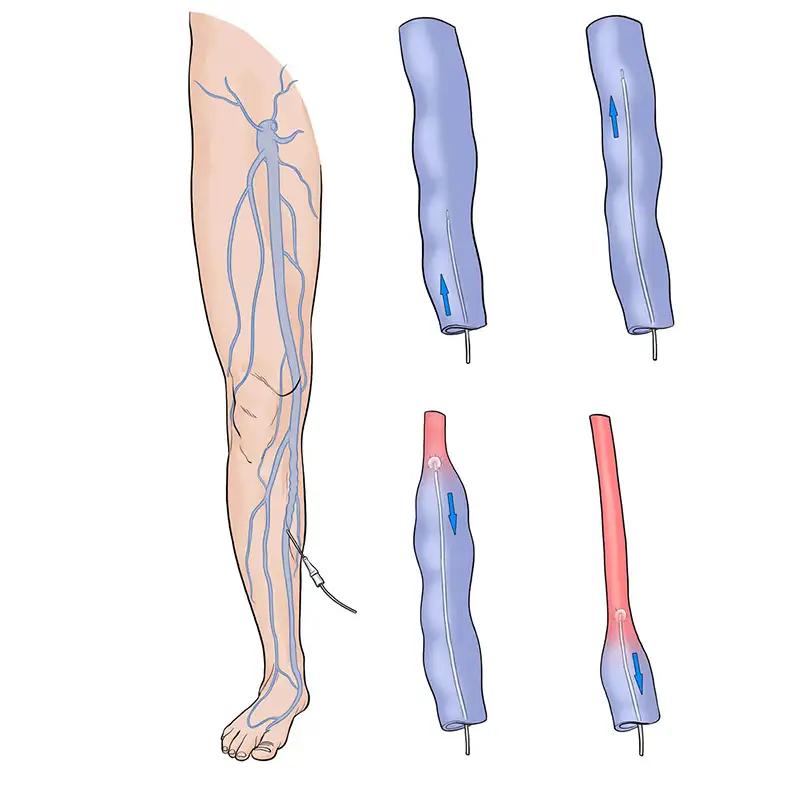 Thermoablation
The specialist uses the heat emitted by a laser fiber to eliminate varicose veins. A minimally invasive technique that allows the incorporation into daily activity two hours after treatment.
Surgical.

Minimally invasive.

Requires a compression stocking for a few days.
DIAGNOSIS AND PERSONALIZED TREATMENT
Venous insufficiency. Varicose veins
The Area of Phlebology performs the diagnosis and develops a personalized treatment plan to solve the problems of varicose veins through the most effective and innovative methods, capable of treating all types of varicose veins depending on their size, location, morphology and severity.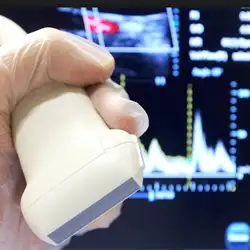 Excellent results
Thanks to the customization of the treatment, all types of varicose veins can be addressed, from the finest to vascular malformations.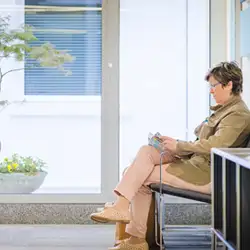 Experience
More than 10,000 patients treated with the latest techniques to provide the best care available.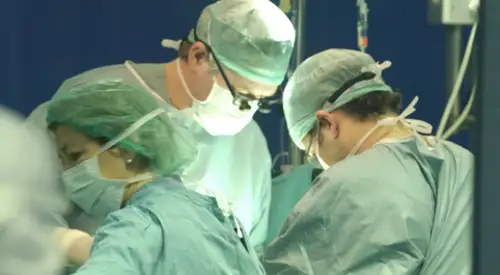 Security
A highly qualified and multidisciplinary team carries out a comprehensive approach with the guarantee of being in a prestigious hospital.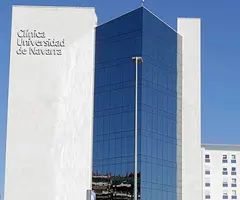 Why at the Clinic?
No sick leave.
Excellent results.
Comfort.
Little discomfort.
Our team of professionals
We help our patients to overcome their stories
Their testimonies encourage us to continue improving our services