Home >
Dr. Valentin Alzina de Aguilar
meet

Dr. Valentín Alzina de Aguilar

Head of Paediatrics Department
Paediatrics Specialist
Area of Expertise: Neonatal diseases and care
training and

Professional Career

Graduated (1977) and was awarded his doctorate (1985) in Medicine from the University of Navarra. He is a specialist in Paediatrics at the Clínica Universidad de Navarra.

He completed his training on a Paediatric Flexible Bronchoscopy Course at the University of North Carolina.

Head of Paediatrics Department since 2014.

His main research areas are thalamus nuclei (anterior and dorsomedial) in prenatal alcohol syndrome.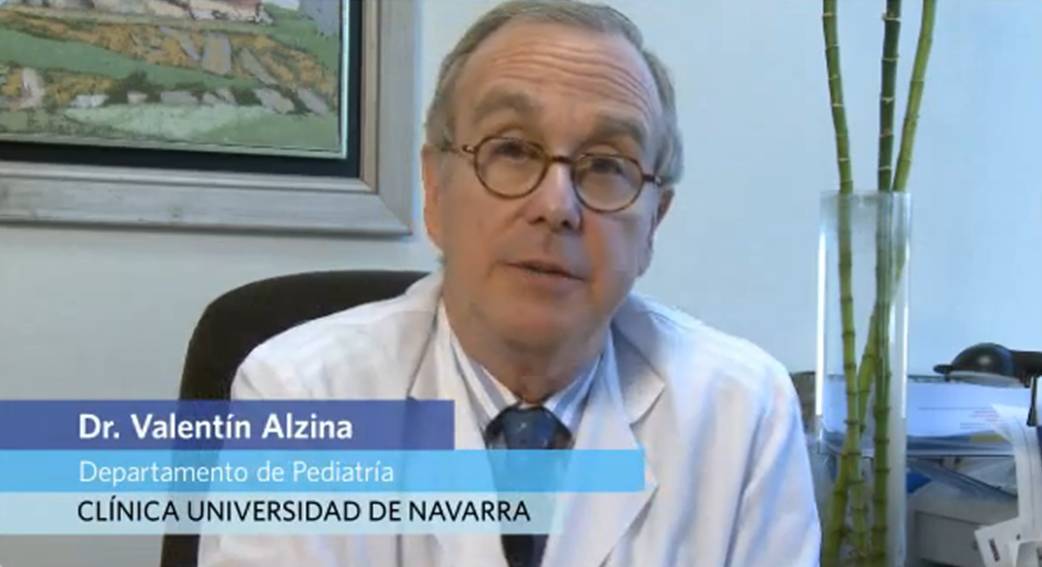 Alarm symptoms in bronchiolitis. [Video only available in Spanish]
ACTIVITY
As an educator
Clinical Associate and Assistant Professor at the University of Navarra Faculty of Medicine
He has chaired 30 national and international conferences.
As a researcher
He has had articles published in 70 national and international magazines and written 10 book chapters.
Basque-Navarra Society of Paediatrics
Spanish Association of Paediatrics
Spanish Society of Critical, Intensive and Coronary Medicine Units
Spanish Scientific Society for the fight against Cystic Fibrosis
European Society of Neonatology
Spanish Society of Paediatric Pneumology
you may

BE INTERESTED

The Clínica is the spanish private hospital with the greatest technological equipment in one single center.

If you live outside of Spain and you wish to receive care at the Clínica, learn about our services for international patients.

Why we are different from other healthcare centers.
Quality, speed, comfort and results.