Home >
Dr. Juan Ramón Valentí Nin
meet

Dr. Juan Ramón Valentí Nin

Orthopaedic and Traumatology Surgery Specialist
Area of Expertise: degenerative knee and hip lesions and sports traumatology
training and

Professional Career

Graduated in Medicine and Surgery from the University of Navarra in 1973, with a prize for the high level of his work.

He was awarded his doctorate in Medicine by the University of Navarra (1978) with an outstanding "cum laude" qualification.

Currently, he works as specialist of the Orthopaedic and Traumatology Surgery Department at the Clínica Universidad de Navarra.

He is a member of the Editorial Board of the Spanish Society of Orthopaedic and Traumatology Surgery (SECOT) magazine. He has been the Principal Researcher on two clinical trials.

Arthrosis, treatments with mesenchymal cells and materials found in the blood (PRP): platelets.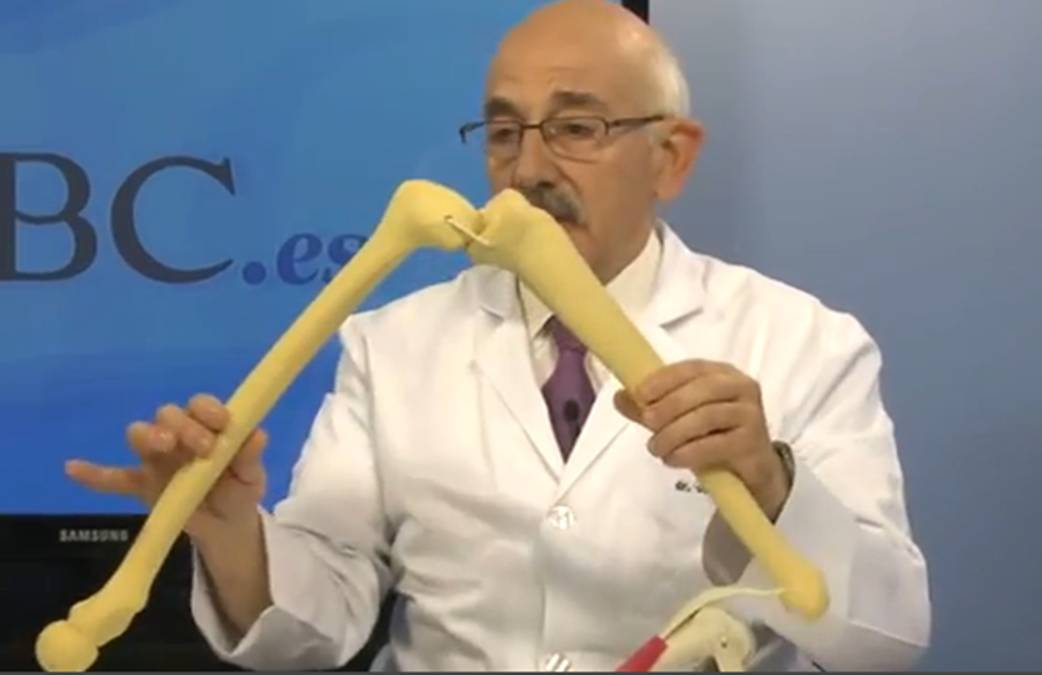 Videochat con el Dr. Valentí sobre artrosis
ACTIVITY
As an educator
Associate Professor at the University of Navarra Faculty of Medicine since 2003.
Contracted Professor at the University of Navarra since 2008.
School of Sports Traumatology Professor in the Catholic University of Murcia.
He has led 8 doctoral theses and presented 16.
As a researcher
He has 142 publications in national magazines and 33 in prestigious international
He has presented at 247 conferences relating to his speciality
He has written 40 book chapters about his speciality magazines
He has participated in 278 speeches at meetings, symposiums and national courses and in 35 international events.
European Society for Knee, Arthroscopy and Sport Traumatology (ESSKA)
Spanish Society of Orthopaedic and Traumatology Surgery (SECOT)
Spanish Osteosynthesis Association (AEO)
Scientific Committee for the Sports Traumatology Magazine
Correspondant for the Peruvian, Chilean, Argentinian and Ecuadorean Orthopaedic and Traumatology Society
National Research Award in COT (1978)
National Basic Research Award in COT (1993)
you may

BE INTERESTED

The Clínica is the spanish private hospital with the greatest technological equipment in one single center.

If you live outside of Spain and you wish to receive care at the Clínica, learn about our services for international patients.

Why we are different from other healthcare centers.
Quality, speed, comfort and results.