Home >
Dr. Eduardo Martínez Vila
meet

Dr. Eduardo Martínez Vila

Department Neurology Specialist
training and

professional career

Graduated in Medicine from the University of Santiago de Compostela and won a prize for his outstanding results, he was then awarded his doctorate from the University of Navarra (1990). He is a Neurology Specialist at the Clínica Universidad de Navarra.

His scientific work has focused on the study of cerebrovascular diseases and he has led various scientific projects.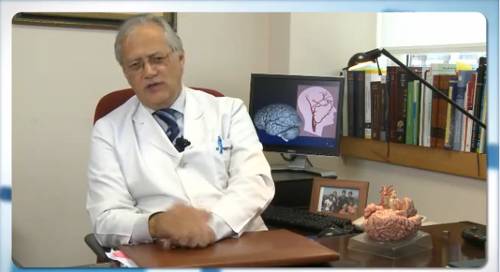 What is the stroke?. [Video only available in Spanish]
ACTIVITY
As an educator
Titular professor of Neurology, accredited by the ANECA, in the University of Navarra Faculty of Medicine.
As a researcher
Author of more than 100 published works in specialised books and magazines.
Member of the scientific committee for national and international clinical studies.
He has led various doctoral theses about cerebral vascular pathologies.
Vice-president of the National Commission of Neurology (Ministry of Health and Consumer Affairs)
Le ha sido concedido el premio científico Ictus 2014 por la Sociedad Española de Neurología
you may

BE INTERESTED

The Clínica is the spanish private hospital with the greatest technological equipment in one single center.

If you live outside of Spain and you wish to receive care at the Clínica, learn about our services for international patients.

Why we are different from other healthcare centers.
Quality, speed, comfort and results.