Home >
Hearing implants. Learn more
Hearing
implants
learn more about

hearing implants
Loss of hearing or Hypoacousis is a frequent problem in the general population, from childhood to old age.
Treatment could improve the majority of cases of Hypoacousis in the middle and inner ear of children and adults, and avoid many hearing problems that originate in childhood otitis.
A large number of cases of Hypoacousis are due to lesions that affect the middle ear and are treated successfully through conservative or surgical procedures, including implanting osteointegrated prosthesis or active implants in the middle ear.
Some Hypoacousis related to problems with the inner ear are alleviated with the use of hearing aids which are becoming more and more efficient, or even through surgically implanted hearing aids.
However, there are some serious cases of Hypoacousis in which the use of hearing aids or active implants in the middle ear are ineffective.
Bilateral deafness
In serious cases of Hypoacousis that affect both ears, the patient doesn't hear or understand practically anything. This occurs in approximately 1 in 1,000 newborns, and arises in 1 in 1,000 people throughout their lifetime.
The repercussions of a serious bilateral deafness can be particularly dramatic in children. When their deafness is congenital or they lose their hearing before having fully developed their language skills (prelignual or postlingual deafness), it's particularly difficult to take control of oral language.
Without appropriate stimuli or rehabilitation care, these deaf patients will limit their potential for social and intellectual development, which can negatively affect their education and employment opportunities, as well as their personal development; they become more introverted, under confident and nervous.
Unilateral deafness
Unilateral deafness is characterised by the loss of hearing in one ear. The other ear maintains a normal level of hearing or suffers a certain degree of hearing loss, which can vary from mild to severe.
Unilaterally deaf patients aren't capable of carrying out the normal process of audio signals. This has an impact on their ability to communicate: they have difficulties in hearing in loud environments and in locating the origin of sounds.
These functional handicaps provoke increased fatigue whilst listening, insecurity, reduced self-esteem and generally create feelings of exclusion which affects their quality of life.
As for unilaterally deaf children, they are more likely to suffer from delays language development causing higher rates of failure at school and behavioural difficulties which are also observed in people who do not suffering from hearing problems.
Know what hypoacousis is and how is treated. [Infography only available in Spanish]
Download document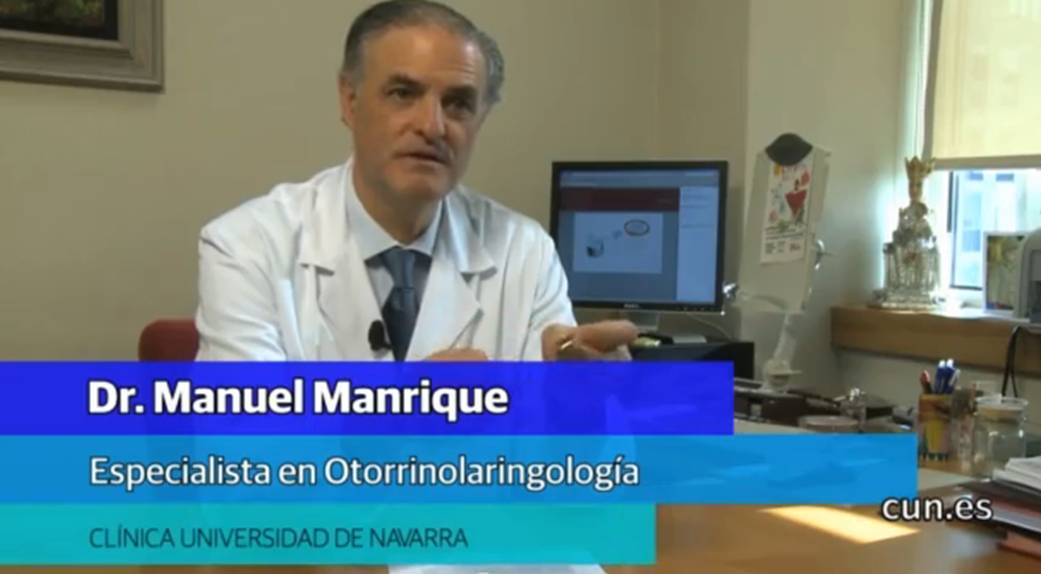 Bone conduction implant (Bonebridge) with local anaesthetic. [Video only available in Spanish]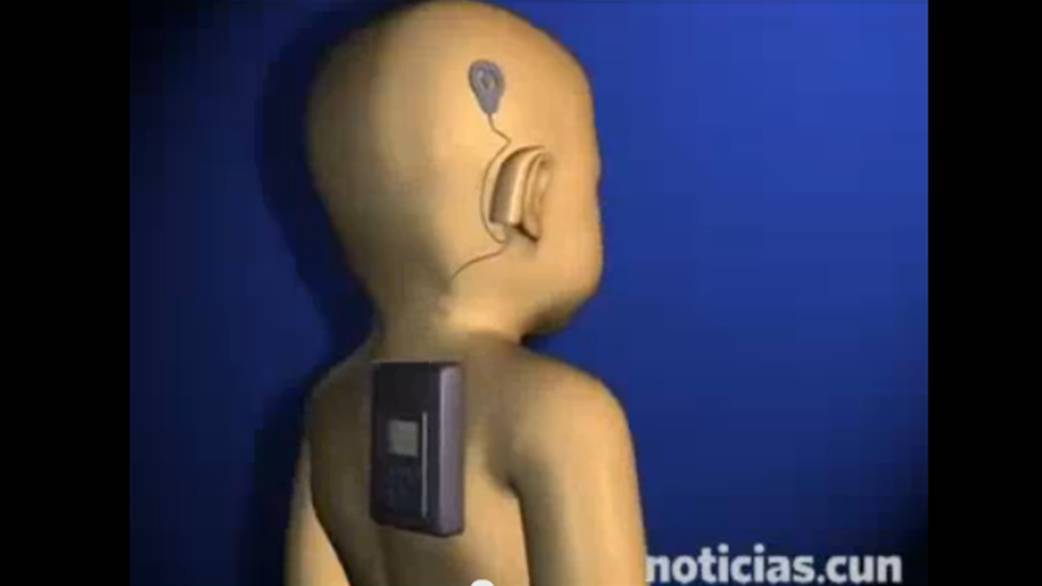 Girl born deaf due to a congenital disease hears for the first time. [Video only available in Spanish]
At the Clínica Universidad de Navarra, we carry out a diagnosis for deafness with the following tests:
According to test result and the feedback of our patients who already have implants, people with implants hear very similarly to a person without hearing problems.
It's not about new codes, but audio information that maintains a similar structure to that that we are accustomed to hearing.
As a result, when we install an implant in a postlingual or prelingual deaf patient, who could hear before becoming deaf and has kept a good auditory memory, they are capable of recognising words in a conversation just a few days after starting to use the implant.
As a general rule, hearing should be re-established in both ears, as it carries with it a series of important advantages:
Ability to locate a sound's origin
Avoiding a 'head shadow effect' (inability to listen when someone speaks into the patient's deaf ear)
Improved perception of words in noisy environments
Reduced fatigue when listening for long periods of time and an ability to hear approximately 3 dB more, for better auditory sensitivity.
By fitting cochlear implants in both ears, binaural hearing stimulation can be re-established in some patients with profound bilateral hearing loss.
For patients with profound hearing loss in one ear and a less severe hearing dysfunction in the other, binaurality can be re-established in one ear using a cochlear implant, and a hearing aid can be used for the other ear.
These means of stimulation are well tolerated by patients and offer extremely satisfying results.
When an implant is fitted in only one ear, it is chosen on an anatomy-surgical basis, the type of hearing and the length of hearing loss in each of the ears. Therefore, to re-establish their function it's necessary to have two sources of auditory information, in this case with two cochlear implants.
Childhood Bilateral Hearing
Especially in childhood, there needs to be auditory means and centres in both cerebral hemispheres. Acquiring bilateral stimulation, which is obtained early on in the first years' of a child's life, depends on whether or not the brain learns to normally process the auditory information that arrives through the ears.
Delays in this model of binaural stimulation will have its consequences, which day by day will be irreversible, until a complete development of the cerebral auditive process is achieved.
Implants users must take a number of precautions in their daily life:
The external pieces of the device must not be moved
They must protect themselves from static electricity
They should avoid sports or activities that could result in knocking their head or use the appropriate protection (a helmet)
For some users, radiofrequency sources (for example, mobile phones) can cause interferences with the sound they receive from their implant. These interferences do not damage the implant nor produce lesions in the user.
Patients with an implant must warn their family doctors or paediatrician, so that they can take the necessary precautions, in case they need to carry out a surgical operation of MRI scan in the future.

Fitting a bone conduction implant or an active implant in the middle ear are excellent options to recover a patient's hearing ability."
you may

BE INTERESTED

Learn why the Clínica Universidad de Navarra is different from other hospitals.

Want to participate in our clinical trials? Learn which ones are active.

Know what we do for our international patients