Home >
Cochlear implants. More information.
Cochlear
implants
learn more about

cochlear implants
Loss of hearing or Hypoacousis is a frequent problem in the general population, from childhood to old age.
Treatment could improve the majority of cases of Hypoacousis in the middle and inner ear of children and adults, and avoid many hearing problems that originate in childhood otitis.
A large number of cases of Hypoacousis are due to lesions that affect the middle ear and are treated successfully through conservative or surgical procedures, including implanting osteointegrated prosthesis or active implants in the middle ear.
Some Hypoacousis related to problems with the inner ear are alleviated with the use of hearing aids which are becoming more and more efficient, or even through surgically implanted hearing aids.
However, there are some serious cases of Hypoacousis in which the use of hearing aids or active implants in the middle ear are ineffective.
Know what hypoacousis is and how is treated. [Infography only available in Spanish]
Download document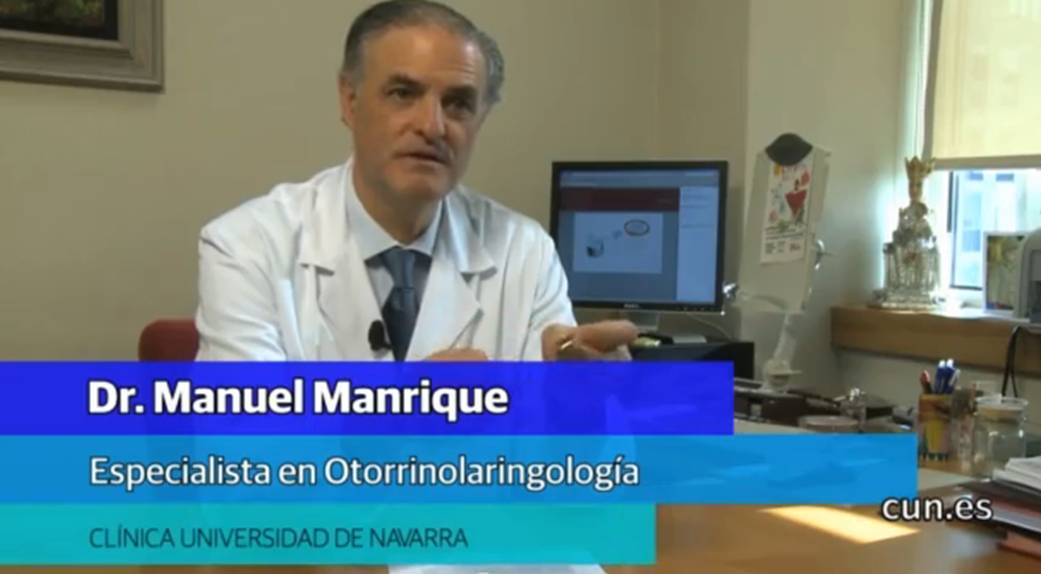 Bone conduction implant (Bonebridge) with local anaesthetic. [Video only available in Spanish]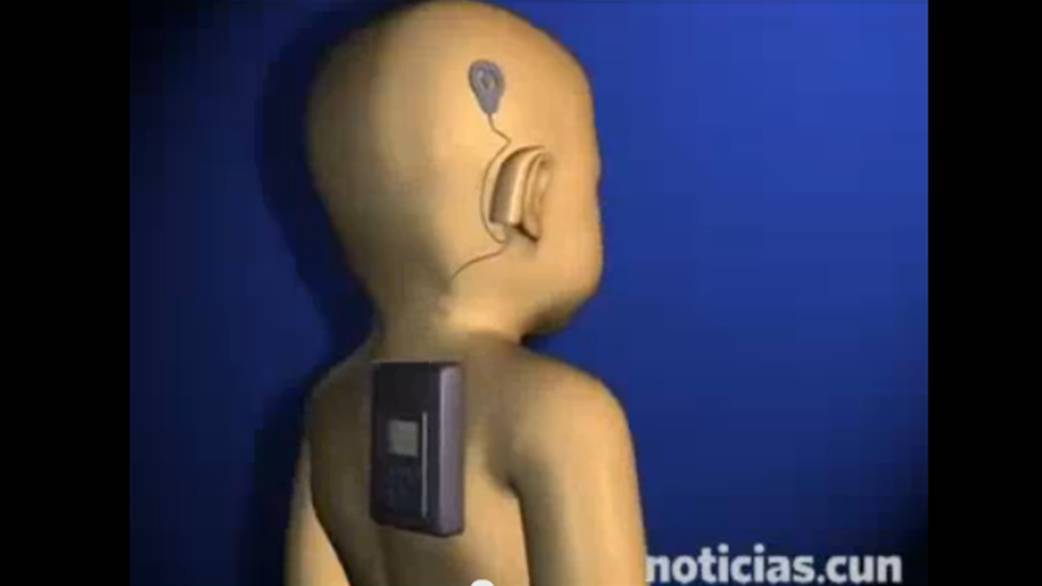 Girl born deaf due to a congenital disease hears for the first time. [Video only available in Spanish]
According to test result and the feedback of our patients who already have implants, people with implants hear very similarly to a person without hearing problems.
It's not about new codes, but audio information that maintains a similar structure to that that we are accustomed to hearing.
As a result, when we install an implant in a postlingual or prelingual deaf patient, who could hear before becoming deaf and has kept a good auditory memory, they are capable of recognising words in a conversation just a few days after starting to use the implant.
At the Clínica Universidad de Navarra, we carry out a diagnosis for deafness with the following tests:
Bilateral deafness
In serious cases of Hypoacousis that affect both ears, the patient doesn't hear or understand practically anything. This occurs in approximately 1 in 1,000 newborns, and arises in 1 in 1,000 people throughout their lifetime.
The repercussions of a serious bilateral deafness can be particularly dramatic in children. When their deafness is congenital or they lose their hearing before having fully developed their language skills (prelignual or postlingual deafness), it's particularly difficult to take control of oral language.
Without appropriate stimuli or rehabilitation care, these deaf patients will limit their potential for social and intellectual development, which can negatively affect their education and employment opportunities, as well as their personal development; they become more introverted, under confident and nervous.
Unilateral deafness
Unilateral deafness is characterised by the loss of hearing in one ear. The other ear maintains a normal level of hearing or suffers a certain degree of hearing loss, which can vary from mild to severe.
Unilaterally deaf patients aren't capable of carrying out the normal process of audio signals. This has an impact on their ability to communicate: they have difficulties in hearing in loud environments and in locating the origin of sounds.
These functional handicaps provoke increased fatigue whilst listening, insecurity, reduced self-esteem and generally create feelings of exclusion which affects their quality of life.
As for unilaterally deaf children, they are more likely to suffer from delays language development causing higher rates of failure at school and behavioural difficulties which are also observed in people who do not suffering from hearing problems.
Programming
Accurately programming a cochlear implant is essential for obtaining the best results.
It's necessary to program the functioning of the activated cochlear implant speech processor so that the patient with an implant will start to hear. This is carried out with the help of a computer, with a special programme that adjusts each of the electrodes to the auditory requirements of each patient. This is important for obtaining clear recognition of sounds.
Follow up
Properly monitoring a patient's progress is very important in order to detect possible complications.
It will also serve to assess and improve the results with new programming or stimulation strategies.
The Clínica Universidad de Navarra has specialists who provide follow up care for patients with implants. Furthermore, there is also a telephone number and email address so that the patient can resolve any problems relating to the implanted device, with the help of the technical support team of the company that produces the implants.
Phases of auditory rehabilitation
Detection: exercises in which the patient has to identify the presence or absence of sound.
Discrimination: to be able to distinguish between two or more sounds and tell if they are the same or different.
Identification: the patient has to indicate, amongst various options, which word, phrase or environmental sound they have heard.
Recognition and comprehension: the patient must gradually acquire recognition of fluid language through the repetition of words and phrases and maintain an interactive conversation, as well as using different means like television, telephone and radio.

Fitting a bone conduction implant or an active implant in the middle ear are excellent options to recover a patient's hearing ability."
you may

BE INTERESTED

Learn why the Clínica Universidad de Navarra is different from other hospitals.

Want to participate in our clinical trials? Learn which ones are active.

Know what we do for our international patients