Medical
check-ups
Medical check-ups IN THE CLÍNICA UNIVERSIDAD DE NAVARRA
less than
24
hours
are needed to complete a full check up
more than
43.000
check-ups carried out
5
full-time professionals are dedicated
learn more about our

CHECK-UPS UNIT

Know our Check-ups Unit. [Vídeo only available in Spanish]
Learn how to perform and the results of medical check-ups. [Infography only available in Spanish]
Download document
Conduct an annual preventive CT is effective in reducing deaths from lung cancer. [Video only available in Spanish]
Intelligent health testing
The prevention of diseases, diagnosis and early treatment is the best way to achieve a longer and healthier life.
Complete and in-depth programme
Each patient is carefully examined by our specialists in order to carry out the most appropriate check-up, suited to their personal requirements
More than 30 years' experience
Since 2001, we have carried out more than 38.000 check-ups, with the most advanced technology on the market and in less than 48 hours.
Your health is our main objective.
We are here to help you and provide all the information you need.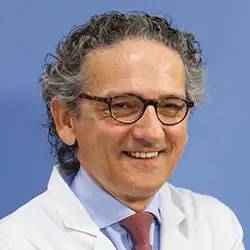 We promote medicine for which doctor visits are recommended, not just to treat the disease".
you may

BE INTERESTED

Learn why the Clínica Universidad de Navarra is different from other hospitals.

Want to participate in our clinical trials? Learn which ones are active.

Know what we do for our international patients