nuclear medicine

PET RADIOPHARMACY LABORATORY

The Clínica's GMP (Good Manufacturing Practices) PET Laboratory provides access to new compounds that enable the study of more complex diseases.

This laboratory has converted the Clínica Universidad de Navarra into the only Spanish hospital capable of synthesising 18 radiopharmaceuticals for diagnosing cancer and other diseases such as Alzheimer's and Parkinson's disease.

The laboratory enables more precise treatments, tailoring dosages for each patient. It prepares the radiopharmaceuticals necessary for conducting the studies that are requested of the Clínica.

Its full availability enables us to manufacture isotopes with very short half-lives (a few minutes) and perform studies that would otherwise be impossible.

The radiopharmacy includes the scientific knowledge and professional judgment to improve and promote health with the safe and effective use of radiopharmaceuticals.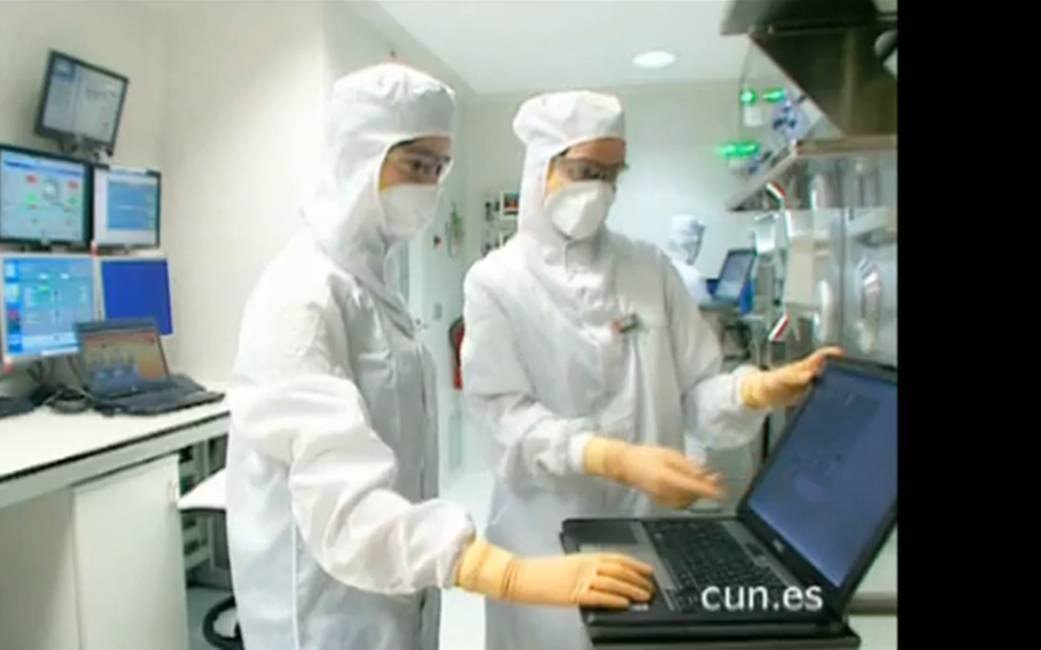 The Clínica is the only Spanish hospital capable of synthesising a large number of radiopharmaceuticals
another technology

THAT HAS THE CLÍNICA
you may

BE INTERESTED

Why are we different from other healthcare facilities.
Quality, speed, comfort and results.

Clinical professionals perform a continuing research and training, always to the benefit of the patient.

Researched to offer new possibilities and the latest therapeutic advances
for our patients.