radiology

DUAL SOURCE CAT

The Clínica Universidad de Navarra has the first dual source Computerized Axial Tomography scanner in Spain.

It offers several advantages over its predecessor, the 64-slice CAT scanner.

The dual source CAT, by having two X-ray tubes (hence its name), reduces the scan time by half. Thanks to its faster speed, it can yield high-definition images without the need to give the patient medication to inhibit cardiac frequency.

The dual source CAT scan can also be used in a wide range of scenarios.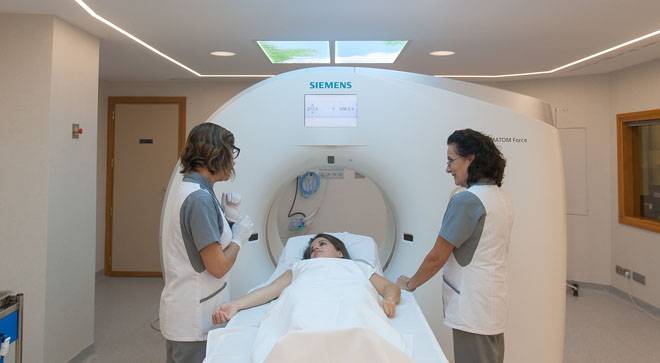 another technology

THAT HAS THE CLÍNICA
you may

BE INTERESTED

Why are we different from other healthcare facilities.
Quality, speed, comfort and results.

Clinical professionals perform a continuing research and training, always to the benefit of the patient.

Researched to offer new possibilities and the latest therapeutic advances
for our patients.