Cutting-Edge
technology
The Clínica is a non-profit organisation that reinvests all surpluses into improved technology and research. This allows us to offer new opportunities and choices for our patients.
In this way, the investment into equipment is continual and we can guarantee that we have the most advanced technology on the market.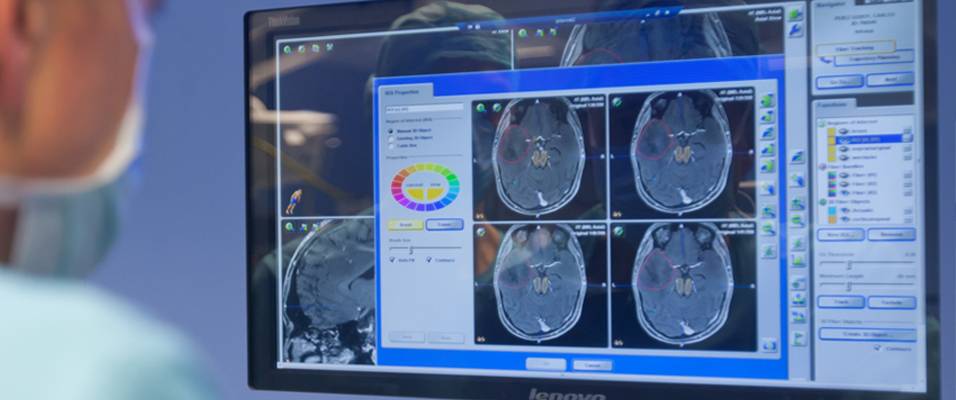 La Clínica instala un complejo quirúrgico guiado por imagen único en Europa
Las nuevas instalaciones combinan tecnología de diagnóstico por imagen y cirugía guiada por imagen de última generación, lo que permite la máxima precisión intraoperatoria
Nuevos quirófanos

Designed by NASA engineers, the Da Vinci® robot allows greater surgical precision and less invasive procedures.

The Clínica Universidad de Navarra has acquired the most advanced linear accelerator for external radiation therapy. This accelerator is the first Elekta Versa HD model to go into service in Spain.

Most expereienced center at european level en treating hepatic tumours with microscopic radioactive spheres administered directly to the liver.
you may

BE INTERESTED

Why are we different from other healthcare facilities.
Quality, speed, comfort and results.

Clinical professionals perform a continuing research and training, always to the benefit of the patient.

Researched to offer new possibilities and the latest therapeutic advances
for our patients.