CHAPEL
The Chapel is available as a spiritual care service which administers the catholic Sacraments (especially Penance, the Holy Eucharist and the Anointing of the Sick) which the Clínica Universidad de Navarra offers to patients and their companions.
Our chaplains are always available to speak with patients.
The Oratory is located on the ground floor of the Clínica.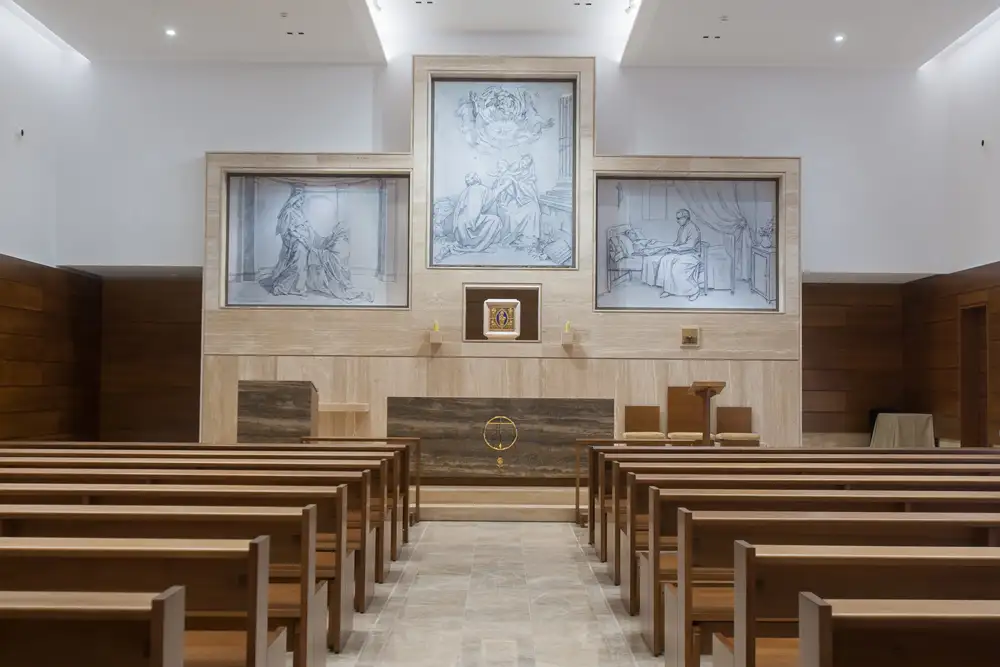 Opening Hours
Oratory 8.30-20:30
Confessions
Confessions are carried out during Mass
Mass
Mass - Thursdays 8:30
If you require more information or assistance, you can contact the Chaplain: