Family Medicine
"The assistance objective is the integral attention, control and close follow-up of all the health problems of our patients".
DR. JAVIER INDART URROZ SPECIALIST. FAMILY MEDICINE DEPARTMENT

The Family Medicine Service of the Clinica Universidad de Navarra is made up of a group of professionals trained to adapt to your needs.
Our objective is to achieve a good state of health in our patients, providing the necessary information to promote the autonomy of the patient and the possibility of self-care in order to prevent complications or illnesses in the future.
We attend to patients taking into account their family and social context, improving the living conditions of the patient, their family and their environment.
In this service we practice an integrative and patient-centered medicine.
Comprehensive care for our patients
IN NAVARRA AND MADRID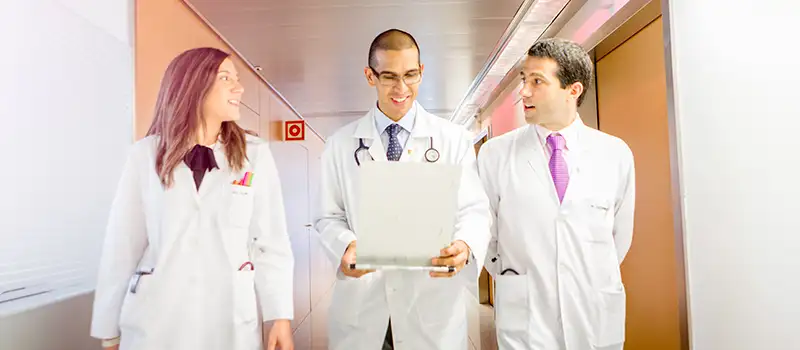 Adult Primary Care
The care of adults in the Family Medicine Service includes both acute processes and chronic pathology.
When the pathology is complex and the family doctor considers it necessary, the patient is referred to the corresponding specialist.
In patients with multiple illnesses in whose care different specialists intervene, family doctors act as coordinators of the different services and levels of care.
It also includes activities of:
Health promotion.

Health education.

Prevention of the disease.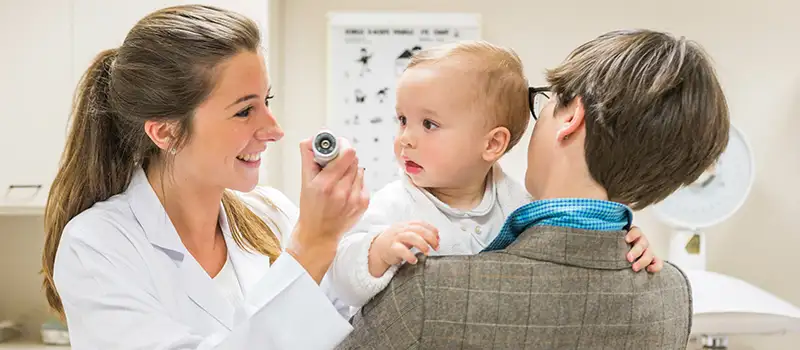 Primary care for children
The Primary Care in Pediatrics deals with the diagnosis and treatment of all the pathology of the child and adolescent from 0 to 14 years old.
The assistance activity of the current Pediatrics is divided into three main areas:
Care of the healthy child (Preventive Pediatrics or Childcare): periodic revisions and controls are carried out from the moment of birth until the end of pubertal development. In addition, in the different visits, the vaccines that correspond to each age of the vaccination calendar are administered.
Care of the sick child (Clinical Pediatrics): in the periodic revisions that are made or because of the appearance of some symptomatology, the specialist in Pediatrics makes an evaluation of the child. When necessary, the pediatrician will work together or will refer the child to the corresponding specialist in order to achieve a better approach to the pathology.
Interrelations between the healthy and sick child with society (Social Pediatrics).
Our team of professionals