Dyspnea
"Although many causes are harmless and easily corrected, any breathing difficulty requires that you contact your doctor".
DR. ARANTZA CAMPO EZQUIBELA
SPECIALIST. PNEUMOLOGY DEPARTMENT
Dyspnea is difficulty breathing or shortness of breath. It is a subjective sensation and therefore difficult to define.
Shortness of breath is a condition that involves a feeling of difficulty or discomfort in breathing or a feeling of not getting enough air.
Some people may feel breathless with only mild exercise (for example, climbing stairs), even though they do not have a specific disorder.
Others may have advanced lung disease, but never feel short of breath.

Do you need a remote second opinion?
Our professionals will provide you with a medical evaluation without you having to leave your home.
What are the symptoms of dyspnea?
Breathing difficulty has many different causes, for example, a blockage in the nose, mouth or throat can lead to breathing difficulty.
Heart disease can cause shortness of breath if the heart is unable to pump enough blood to supply the body with oxygen.
In fact, if the brain, muscles or other body organs do not receive enough oxygen, you may experience a feeling of shortness of breath.
Sometimes, emotional stress, such as anxiety, can lead to shortness of breath.
The diseases in which it appears more frequently:
Asthma.

Lung cancer.

Acute edema of the lung.

Lung infections.

Heart failure.

Pulmonary thromboembolism.
Do you have difficulty breathing?
It may be necessary to perform a study of your dyspnea
How is dyspnea diagnosed?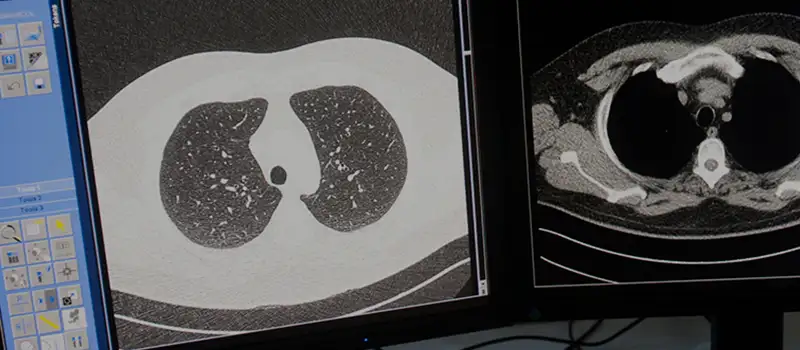 In order to know the characteristics of the dyspnea, first of all a detailed medical history will be taken. Then a complete physical examination, where the lungs, heart and upper airways will be thoroughly evaluated.
The diagnostic tests that can be performed are:
Blood tests, including arterial blood gas.

Measurement of oxygen saturation in the blood (pulse oximetry).

ECG and echocardiography.

Chest X-ray.

Pulmonary function tests.

Stress test.

Chest tomography.
The treatment of dyspnea will depend on the cause of the dyspnea.
For this reason, when faced with a picture of breathing difficulty, it is important to have a specialist evaluate the cause and provide the appropriate treatment.
Where do we treat it?
IN NAVARRE AND MADRID
The Department of Pneumology
of the Clínica Universidad de Navarra
Specializing in smoking and tobacco-related diseases, the Department has over 15 years of experience in smoking cessation and lung cancer early detection programs.
The department's specialists have received training at leading centers around the world, including centers in the United States, and have extensive experience in the diagnosis and treatment of all respiratory diseases, both common and rare.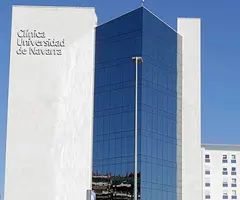 Why at the Clínica?
Leading clinical assistance with great work in research and teaching.
Specialized nursing team.
We work together with the Sleep Unit and the Lung Cancer Area.
Our team of professionals