Get to know our clinical trials
Clinical trial of Staccato® Alprazolam in participants 12 years of age or older with prolonged stereotyped epileptic seizures.
THE PURPOSE OF THIS STUDY IS TO EVALUATE THE EFFECT AND SAFETY OF STACCATO® ALPRAZOLAM IN EPILEPTIC PATIENTS WITH PREVIOUS EPISODES OF PROLONGED SEIZURES. PARTICIPANTS IN THIS STUDY WILL BE TREATED ON AN OUTPATIENT BASIS WITH A SINGLE DOSE OF THE STUDY DRUG (STACCATO® ALPRAZOLAM 2 MG OR STACCATO® PLACEBO) WHEN THEY PRESENT WITH A PROLONGED STUDY-QUALIFYING SEIZURE DURING THE 12-WEEK OUTPATIENT TREATMENT PERIOD. THE STACCATO® PLACEBO PRODUCT LOOKS LIKE STACCATO® ALPRAZOLAM, BUT CONTAINS NO ACTIVE DRUG.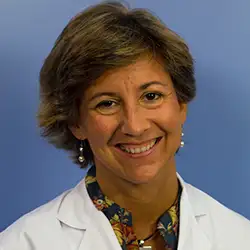 Navarre headquarters
Madrid headquarters
---
Technical Summary
DOUBLE-BLIND, RANDOMIZED, PLACEBO-CONTROLLED, MULTICENTER, OUTPATIENT, PARALLEL-GROUP STUDY TO EVALUATE THE EFFICACY AND SAFETY OF STACCATO® ALPRAZOLAM IN STUDY PARTICIPANTS 12 YEARS OF AGE OR OLDER WITH PROLONGED STEREOTYPIC SEIZURES.
Code EudraCT: 2021-002686-18
Protocol number: EP0162
Promoter: UCB Biopharma SRL
* The trials only admit a limited number of patients and are subject to inclusion and exclusion criteria. The specialist who assesses your case will inform you of the conditions required to participate in the clinical trial.
More information about this clinical trial
Information offered by the Spanish Registry of Clinical Studies


Do you want to participate in this trial?
Request an appointment for our specialists to assess whether you qualify for this clinical trial
---

Do you prefer to send us your reports?
If you prefer, you can send us your medical information and our specialists will evaluate your case without the need to come to the Clinica.