Get to know our clinical trials
Clinical trial of Qutenza® in patients with post-surgical neuropathic pain
THE OBJECTIVE OF THIS STUDY IS TO DEMONSTRATE THE SAFETY AND EFFECTIVENESS OF QUTENZA® (CAPSAICIN 8% TOPICAL APPLICATION SYSTEM) COMPARED TO CAPSAICIN 0.04% TOPICAL APPLICATION SYSTEMS IN PARTICIPANTS WITH MODERATE TO SEVERE CIPD. A TOPICAL DELIVERY SYSTEM CONSISTS OF A DRUG THAT IS APPLIED BY MEANS OF AN ADHESIVE PATCH THAT IS PLACED ON THE SKIN. THE DRUG IS ABSORBED THROUGH THE SKIN. THE STUDY ALSO EVALUATES WHETHER LONG-TERM USE OF QUTENZA® IS EFFECTIVE, SAFE AND WELL TOLERATED COMPARED TO 0.04% CAPSAICIN PATCHES. THE CAPSAICIN 8% TOPICAL DELIVERY SYSTEM HAS BEEN APPROVED TO TREAT CHRONIC NEUROPATHIC SKIN PAIN, OFTEN CAUSED BY CONDITIONS SUCH AS SHINGLES OR DIABETES. THE 0.04% CAPSAICIN TOPICAL DELIVERY SYSTEM IS USED AS AN ACTIVE PLACEBO COMPARATOR, MEANING THAT IT IS NOT EXPECTED TO HAVE A SIGNIFICANT EFFECT ON NEUROPATHIC PAIN, BUT IS EXPECTED TO CAUSE A SENSATION SIMILAR TO QUTENZA® WHEN APPLIED.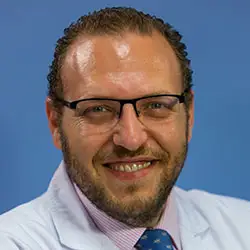 Navarre headquarters
Madrid headquarters
---
Technical Summary
PHASE III, MULTICENTER, RANDOMIZED, DOUBLE-MASKED, CONTROLLED, PARALLEL-GROUP, MULTICENTER INTERVENTIONAL CLINICAL TRIAL TO CONFIRM THE EFFICACY AND SAFETY OF QUTENZA® IN PATIENTS WITH POST-SURGICAL NEUROPATHIC PAIN
Code EudraCT: 2021-001409-64
Protocol number: AV001
Promoter: Averitas Pharma
* The trials only admit a limited number of patients and are subject to inclusion and exclusion criteria. The specialist who assesses your case will inform you of the conditions required to participate in the clinical trial.
More information about this clinical trial
Information offered by the Spanish Registry of Clinical Studies


Do you want to participate in this trial?
Request an appointment for our specialists to assess whether you qualify for this clinical trial
---

Do you prefer to send us your reports?
If you prefer, you can send us your medical information and our specialists will evaluate your case without the need to come to the Clinica.