Emergency
"We have remodeled all our facilities to offer better service and comfort to the patient".
DR. JOSÉ JAVIER VARO CENARRUZABEITIA DIRECTOR. EMERGENCY SERVICE
The Emergency Department of the Clinica Universidad de Navarra treats all those patients who request assistance, whether for an urgent or emergent problem, in a fast and efficient manner during the first 24 hours.
Our facilities, equipped with all the latest resources and materials, offer all the quality standards recommended by the Spanish Society of Emergency Medicine.
In addition, we have a highly specialized team of doctors, nurses and assistants.
We have developed several medical protocols agreed upon with the different medical departments. The objective is to offer a more adequate attention to the patient and to make the coordination between the different specialties easier.
Organized to offer the best care to our patients
IN NAVARRE AND MADRID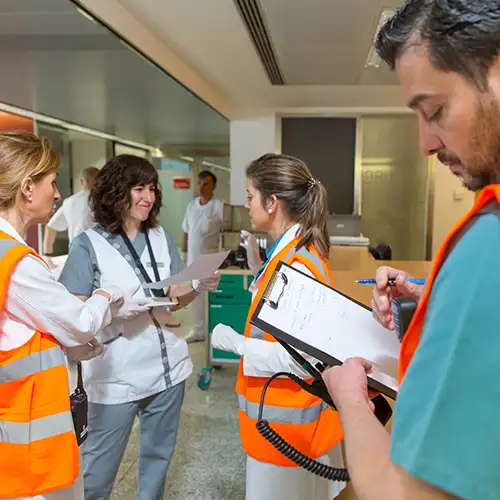 Triage
Triage consists of classifying patients to be attended to on the basis of their severity and not on a first-come, first-served basis.The aim is to offer the best quality care, since this method reduces waiting times and hospital stays of patients with more severe diseases.
According to the clinical parameters established by the Emergency Department, patients arriving at this service can be classified into four levels of care, from greater to lesser severity.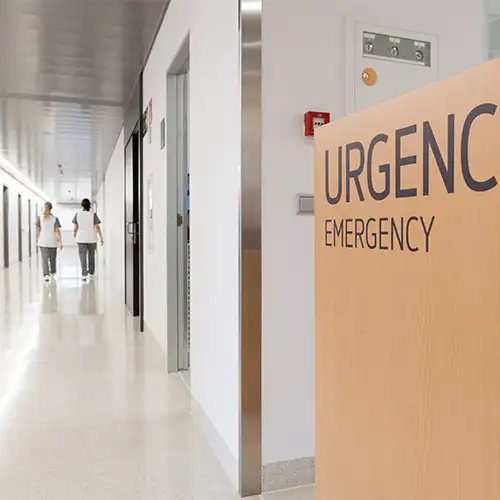 Facilities
The Emergency Service facilities are equipped with all the latest resources and materials.
We are ideally prepared to provide quality emergency care that aims for excellence, our facilities make care much easier while making it more convenient and comfortable for the patient, in line with current healthcare advances.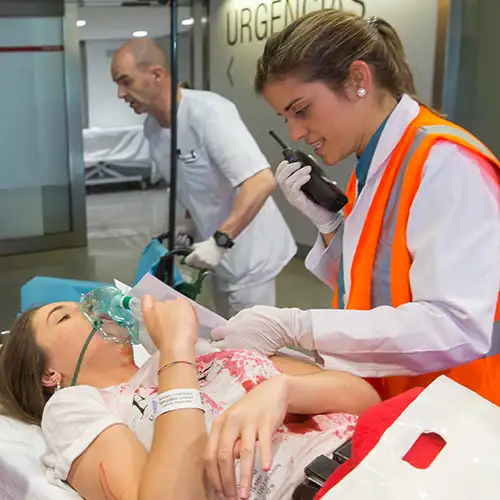 Critical Care
Critical patients are considered those with symptoms of myocardial infarction, stroke, trauma, sudden respiratory distress, as well as those presenting alterations in the level of consciousness.
The access to this space can be realised immediately and directly from the main door of the Emergency Room, it is equipped with all the necessary devices to attend these patients: monitor, mobile respirator, defibrillator, artificial ventilation system of airway, aspiration and oxygen.
Our team of professionals
You will be attended by highly specialized nurses and doctors from our center
Unit of
Short Term Evaluation
Its purpose is to facilitate the continuous management of the patient in order to complete the diagnosis of an acute process, to initiate shock treatment or to establish an initial treatment in those diseases that require an adequate response within a few hours.
The maximum stay in these units is 24 hours.
After this period, the specialists will decide, depending on the evolution of the patient, if the patient is discharged from the hospital at home, or is transferred to a conventional hospitalization area of the Clinic.