Robotic surgery IN THE CLÍNICA UNIVERSIDAD DE NAVARRA
40

%
shorter
hospitalisation period
12x
more precise field of vision
than that of laparoscopic surgery
25

%
less
blood transfusions needed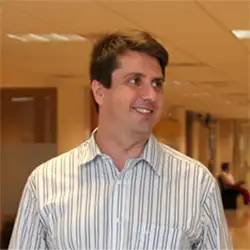 They informed me that they would be operating with the Da Vinci robot and that it was a very advanced piece of equipment that very few hospitals have. It was the first time it was being used in Spain. Back in Brazil, they never mentioned that this technology was even possible".
Andrés P.
Sleep apnea syndrome patient
learn more about our

ROBOTIC SURGERY TECHNOLOGY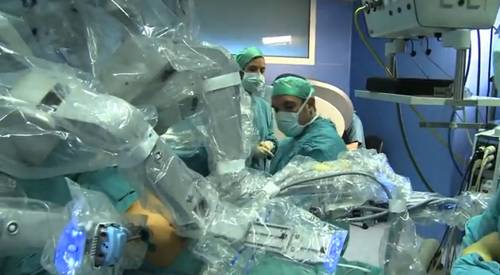 The robot Da Vinci has improved surgical operations at the Clínica. [Video only available in Spanish]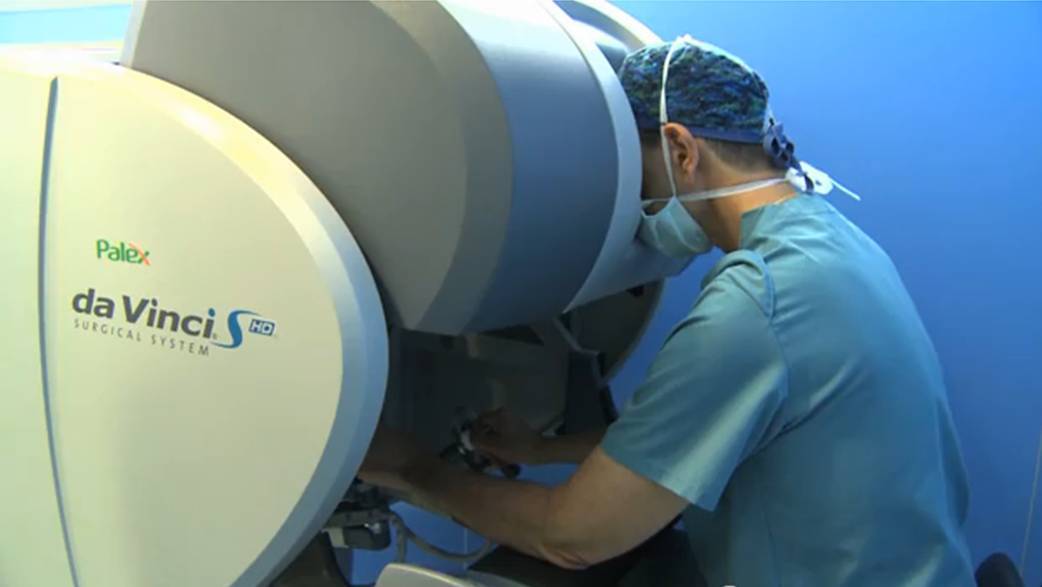 Obstructive sleep apnoea syndrome can produce brain injury or myocardiopathy. [Video only available in Spanish]
Cutting-edge technology
The Da Vinci® robot carries out minimally aggressive operations, in order to improve the patient's health and quality of life.
Less invasive surgery
This equipment helps to reduce patients' hospital stay and their risk of bleeding.
A great help for surgeons
When operating on areas of the body which are harder to access or require more precision, robotic surgery assists the surgeon in carrying out the procedure.
The Da Vinci robot is a sophisticated tool that aids surgeons when carrying out radical prostatectomies. Patients recover much more quickly, than with conventional methods, after the operation".
you may

BE INTERESTED

Learn why the Clínica Universidad de Navarra is different from other hospitals.

Want to participate in our clinical trials? Learn which ones are active.

Know what we do for our international patients