Lung
cancer
Lung cancer IN THE CLÍNICA UNIVERSIDAD DE NAVARRA
less than
48 h
to obtain your diagnosis and treatment plan
85

%
of cases are diagnosed in the early stages when an annual preventive CT scan is performed
90

%
cure rate when detected in early stages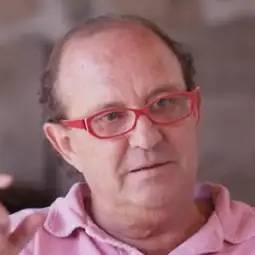 I think a positive attitude is crucial for everything in life, health above all and especially for cancer".
Fernando
Patient treated for lung cancer
learn more about our

LUNG CANCER AREA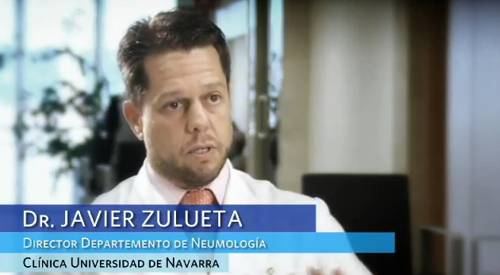 Lung cancer is the most common in the Western world and has the worst prognosis. [Video only available in Spanish]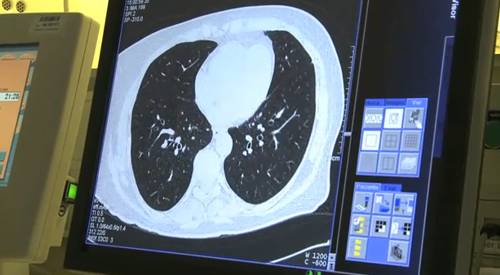 Conduct an annual preventive CT is effective in reducing deaths from lung cancer. [Video only available in Spanish]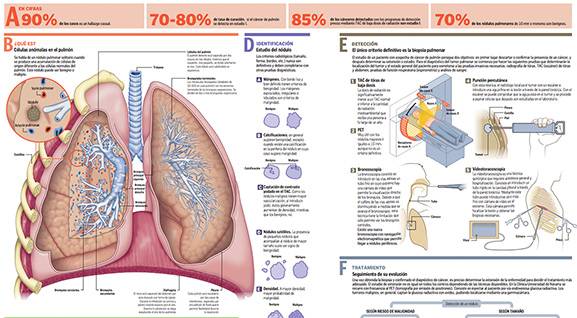 Know what is a lung nodule and its diagnosis [Infography only available in Spanish]
Download document
A multidisciplinary area
Professionals from various specialties work together in coordination to offer patients the best solution for each case.
Early diagnosis
Through early diagnosis programmes, more than 85% of lung cancers are detected in stage I, with excellent prognoses.
Clínical research
We are continuously developing new clinical trials and lines of research to offer patients new treatment alternatives.
We carry out chest CT scans annually in patients considered to be at risk, to reduce the number of deaths caused by lung cancer".
you may

BE INTERESTED

Learn why the Clínica Universidad de Navarra is different from other hospitals.

Want to participate in our clinical trials? Learn which ones are active.

Know what we do for our international patients