Mediastinoscopy
"As it is performed under general anesthesia, it requires a 24-hour hospitalization, but the chances of risk are very low".
DR. MIGUEL MESA DIRECTOR. THORACIC SURGERY DEPARTMENT
Mediastinoscopy is the surgical exploration of the mediastinum, that is, the space comprised at the level of the anterior face and both lateral faces of the trachea, the beginning of both main bronchi and the ganglionic groups of these regions (these can be biopsied or removed) and those located under the carina (bronchial bifurcation).
It is a diagnostic test that is used to study diseases with enlarged adenopathies (sarcoidosis, tuberculosis, neoplasms of bronchopulmonary and hematological origin mainly).
When is mediastinoscopy indicated?
It is a diagnostic test that serves to study diseases with enlarged adenopathies (sarcoidosis, tuberculosis, neoplasms of bronchopulmonary and hematological origin mainly).
To perform it, it is necessary to enter the day before the intervention, being able to receive the hospital discharge 24 hours after the procedure.
Most frequent indications of this test:
Sarcoidosis.

Tuberculosis.

Mediastinal tumors.
Do you have any of these diseases?
You may need to have a mediastinoscopy
How is mediastinoscopy performed?
It is done by using the mediatinoscope, which we introduce through a 3 cm. transverse skin incision made at a supra-sternal level.
The specialist will explore the mediastinum thanks to a camera located in the endoscopic tuo. If he observes any suspicious lesion, he can take a sample that he will later send to be analyzed by Pathological Anatomy.
The approximate duration of the procedure is 45 minutes.
Since the use of general anesthesia is necessary, the usual preoperative tests (blood count, coagulation tests, group and Rh) will be performed, as well as a chest X-ray and an electrocardiogram (with cardiological evaluation, in the case of patients over 60 years old or with a previous heart disease).
It is necessary to fast during the six hours prior to the test.
Serious complications of the intervention (apart from those related to general anesthesia) are infrequent (major bleeding due to injury of large vessels, esophageal injury, dysphonia due to recurrent laryngeal nerve injury, pneumothorax), less than 1% in centers with extensive experience.
Where do we do it?
IN NAVARRE AND MADRID
The Thoracic Surgery Service
of the Clínica Universidad de Navarra
The Thoracic Surgery Service of the Clinica Universidad de Navarra is composed of a team of medical specialists, nurses and health professionals specialized in the management of thoracic pathology.
In most procedures we perform minimally invasive surgery or videothoracoscopy for the diagnosis and treatment of numerous pleural, pulmonary and mediastinal lesions.
We maintain a close collaboration with other departments of the Clinic, among which Medical Oncology, Pneumology, Pathological Anatomy, Internal Medicine and ICU stand out.
Treatments we perform
Lung cancer surgery

Hyperhidrosis and facial flushing surgery

Pleural surgery

Mediastinal surgery

Lung emphysema surgery

Pleural mesothelioma surgery

Lung metastasis surgery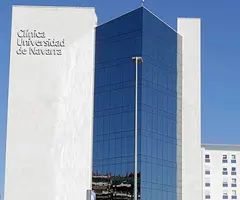 Why at the Clinica?
Medical specialists who are national references.
Specialized nursing team.
We work together with Pneumology and Medical Oncology.
Our team of professionals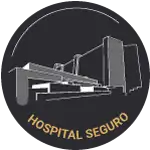 Safer than ever to continue taking care of you
We update safety protocols weekly with the latest scientific evidence and the knowledge of the best international centers with which we collaborate.