Get to know our clinical trials
Clinical trial of BI 765179 and ezabenlimab in patients with advanced cancer
THE PURPOSE OF THIS STUDY IS TO DETERMINE THE APPROPRIATE DOSE OF BI 765179 WHEN ADMINISTERED ALONE AND WHEN ADMINISTERED IN COMBINATION WITH EZABENLIMAB IN PATIENTS WITH ADVANCED CANCER. THIS IS THE FIRST TIME BI 765179 WILL BE ADMINISTERED TO HUMANS. BI 765179 IS AN INVESTIGATIONAL DRUG THAT MAY TREAT CANCER BY INTERACTING WITH THE IMMUNE SYSTEM. THE IMMUNE SYSTEM IS THE BODY'S NATURAL DEFENSE. THE IMMUNE SYSTEM SENDS CELLS CALLED T-LYMPHOCYTES THROUGHOUT THE BODY TO DETECT AND FIGHT INFECTIONS AND DISEASES, SUCH AS CANCER. BI 765179 IS A BISPECIFIC ANTIBODY (A SPECIAL TYPE OF ANTIBODY THAT HAS 2 BINDING SITES) THAT BINDS TO A PROTEIN ON IMMUNE CELLS CALLED CD137 AND A CANCER PROTEIN CALLED FIBROBLAST ACTIVATION ASSOCIATED PROTEIN (FAP). FAP IS FREQUENTLY FOUND IN MANY TYPES OF CANCER. THE BINDING OF BOTH TARGET SITES CAN ATTRACT T LYMPHOCYTES TO THE TUMOR AND STIMULATE THEM TO ATTACK THE TUMOR CELLS.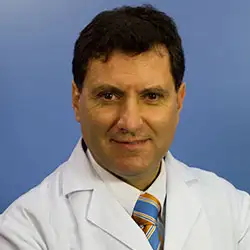 ---
Technical Summary
STUDY TO TEST DIFFERENT DOSES OF BI 765179 ALONE AND IN COMBINATION WITH EZABENLIMAB IN PATIENTS WITH ADVANCED CANCER (SOLID TUMORS). IMMUNOTHERAPY
Code EudraCT: 2021-000234-34
Protocol number: 1463-0001
Promoter: Boehringer Ingelheim España, S.A.
* The trials only admit a limited number of patients and are subject to inclusion and exclusion criteria. The specialist who assesses your case will inform you of the conditions required to participate in the clinical trial.
More information about this clinical trial
Information offered by the Spanish Registry of Clinical Studies


Do you want to participate in this trial?
Request an appointment for our specialists to assess whether you qualify for this clinical trial
---

Do you prefer to send us your reports?
If you prefer, you can send us your medical information and our specialists will evaluate your case without the need to come to the Clinica.