How to pay at the Clínica Universidad de Navarra
We want to be a clinic that is accessible to everyone. We offer you different ways to pay and finance your attendance at the Clinica.
Budget
The Clinic offers you the possibility of making a financial assessment for your specific case, which you can request both physically and from a distance.
There are three different ways to request a financial assessment of your specific case:
Personally, at the Clinic's Admission desk, located on the 0 floor next to the main entrance.

Online, by filling out the quote request form.
By making an appointment with our specialists, so that they can evaluate your case and propose an appropriate treatment. Thus, you will be able to ask for a budget more adjusted to your specific situation.
You can make an appointment by calling +34 948 255 400 or by filling out the online appointment request form.
Financing
The Clinica offers you the possibility of financing your diagnosis or treatment in up to 4 months without interest. In addition, there are other possibilities of personalised financing.
There are two ways to apply for financing:
Personally, at the Clinic's Admission desk, located on the 0 floor next to the main entrance.

Online, by filling out the financing application form.
For amounts between 1,000 and 6,000 euros, the Clinica offers interest free financing for up to 4 months.
Requirements:
Signing of an agreement

Immediate payment of the amount of one term
Documentation to provide:
ID card (DNI) or passport

Bank account number
For amounts over 6,000 euros, you have to come personally to the Clinic's Economic Evaluation Office where your financing will be studied individually.
International Patients
If you live outside of Spain and wish to be assisted at the Clinic, our dedicated staff will guide you through the steps required to schedule an appointment with the most appropriate specialist for your needs (clinical and personal documentation, transfers, accommodation, including any doubts you may have before your arrival, such as financial assessments, forms of payment and financing, etc).
Insurance companies
ACUNSA is a health insurance company that was founded in 1985 with the aim of providing all its policyholders with medical attention at the Clínica Universidad de Navarra.
ACUNSA offers different hospitalisation and consultation policies that grant exclusive access to the Clinica.
In addition to ACUNSA, the Clínica Universidad de Navarra has agreements with the leading insurance companies in Spain in order to facilitate your access to our medical services. For more information about their coverage, please consult your insurance company.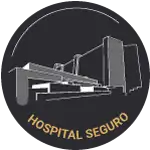 Safer than ever to continue taking care of you
We update safety protocols weekly with the latest scientific evidence and the knowledge of the best international centers with which we collaborate.