Diagnosis and family therapy
"The treatment consists of individual or conjugal psychotherapy. Only a third of the couples treated in the Unit have needed pharmacological treatment".
DR. ADRIÁN CANO PROUS PERSON IN CHARGE. DIAGNOSTIC AND FAMILY THERAPY UNIT
The Clinic's Diagnostic and Family Therapy Unit is backed by the experience and years of research of an interdisciplinary team composed of psychiatrists, medical specialists, psychologists and nurses.
For more than 20 years we have studied and treated marriages and families in crisis, proving that change is possible when the parties are involved and willing to improve. We have seen many happy marriages that had lost all hope.
Both at its headquarters in Navarra and in Madrid, the professionals of the Diagnostic and Family Therapy Unit attend to marriages and families who require help, advice and therapeutic guidelines, according to their problem.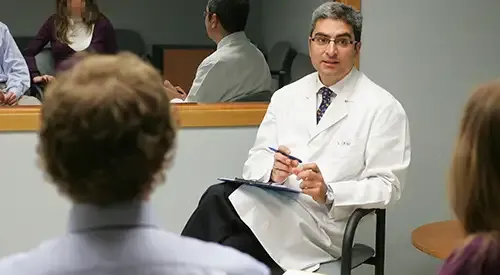 A multidisciplinary team coordinated with other departments diagnoses in 24 hours
A multidisciplinary team dedicates a whole day exclusively to studying the family by performing a battery of fixed tests adapted to each case.
In this way, in one day we take charge of the problem and prepare a report with a concrete therapeutic proposal and a certain number of sessions. As a general rule, the therapy lasts between 6 and 8 sessions, on a monthly basis.
We have a multidisciplinary team that helps us analyze the problem from different points of view, which provides objectivity in understanding the case and developing a diagnosis. The team includes specialists in family therapy from psychiatry, nursing, psychology and communication.
We work in coordination with other departments of the Clinic (Gynecology, Neurology, Check-up Unit, etc.). This allows us, fundamentally, in cases where there are associated diseases that cause or can be related to a marital or family problem, to help patients solve or manage this problem.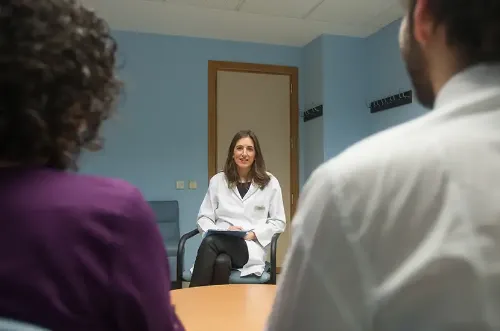 To know the main characteristics of the marital union, the functional and dysfunctional characteristics of the families and the intergenerational relationships.

To detect, evaluate, interpret, communicate and treat the alterations of the family dynamics of the patients.

To know the family problems generated by some diseases -somatic and psychic-, to analyze their repercussion in the family and in the general state of the patients.

To establish the appropriate family intervention, providing a complete and personalized approach.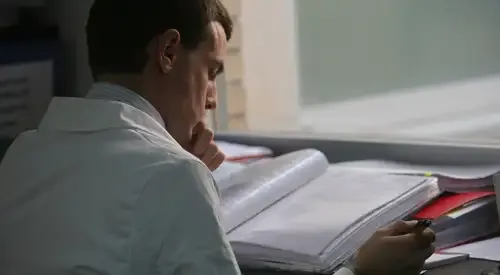 Before starting therapy, at UDITEF we perform a thorough diagnostic study in which we evaluate the existing problems over the course of a full day.
After the diagnosis, we deliver a report with a therapeutic proposal. The knowledge we gain about the dysfunctional dynamics allows us to limit the number of subsequent sessions.
The tests we perform are:
Family and global analysis.

Communication analysis.

Interviews.

Family and conjugal scales.

Psychopathological exploration.

Genogram.
AT THE SERVICE OF THE PATIENT
Professionals at your disposal
The diagnostic study is done in one full day, unlike other units or therapists who do several sessions over several weeks or months to get to know the problem.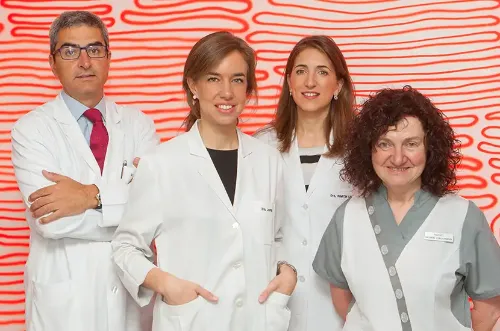 Interdisciplinary team
The Diagnostic and Family Therapy Unit (UDITEF) is composed of an interdisciplinary team dedicated to addressing the problems that arise within marriage and family.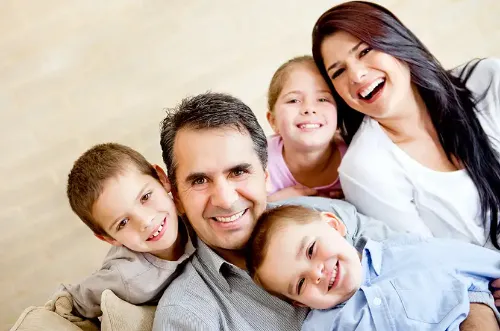 Guaranteed results
More than 75% of the families and marriages that follow the UDITEF guidelines improve their personal, conjugal or family situation.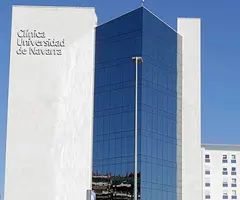 Why in Navarre?
More than 15 years helping marriages and families with problems.
Specialized professionals with experience to provide effective and real solutions.
Our team of professionals



We help our patients to overcome their stories
Their testimonies encourage us to continue improving our services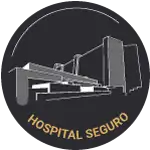 Safer than ever to continue taking care of you
We update safety protocols weekly with the latest scientific evidence and the knowledge of the best international centers with which we collaborate.